Is it possible to unlock locked iPhone or iPad? Learn how to unlock Apple device if it is locked and does not allow to pass activation screen.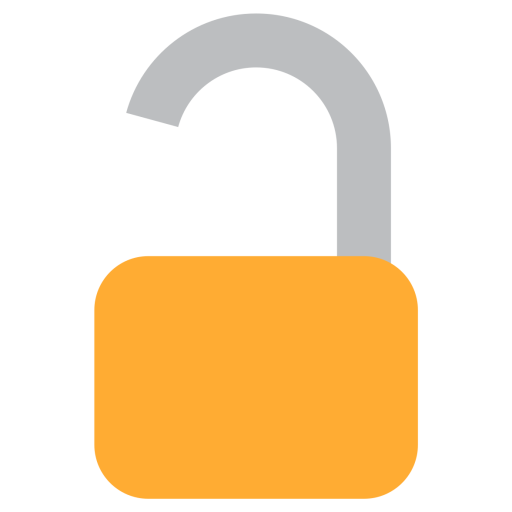 There is an opinion on the Internet that you cannot unlock Apple iPhone or iPad that asks for a passcode. But this opinion is wrong. Every day many people indeed face the problem of iCloud Activation Lock on Apple devices. Not always it happens because the iPhone or iPad is lost. Unfortunately, we cannot deny that there are many scam services on the Internet. So please be careful in choosing a reliable service to unlock your iPhone, iPad, or Mac!
Before placing your order for bypassing the iCloud Activation Lock, make sure to read reviews about the service, learn about its Money Back Policy and Terms of Use. Rely only on trusted services! Let's see how to bypass the iCloud Lock on iPhone and iPad.
Absolutely! Even if you forgot the iCloud passcode or answers to security questions, you could try to unlock iPhone Activation Lock. You would need to have a receipt. With it, you should open a case with Apple and provide your proof of purchase from the company.
Unfortunately, not many of us keep our receipts after making a purchase. In many situations, we prefer buying a device from individual sellers, via social networks, online auctions, or avoiding authorized dealers. In this case, we become a hostage to the situation, and it becomes impossible to unlock iPhone Activation Lock ourselves!
You can still regain access to your Apple ID and disable the Find My app following our instructions or official information provided by the Apple website. Suppose you forgot your iCloud passcode, but you still have access to your email account or remember the answers to security questions. In that case, you can use the free official Apple password recovery option on https://appleid.apple.com/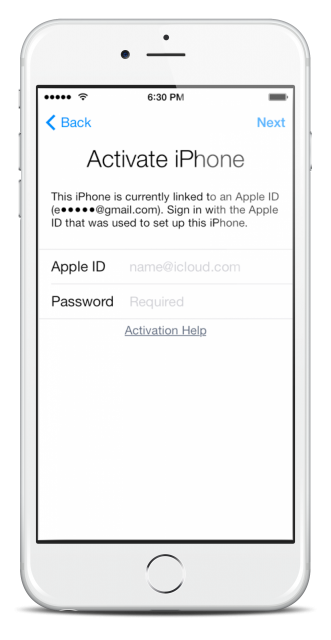 When your iPhone or iPad connects to the Internet for the first time after updating or restoring, the device sends a request to the Apple Activation Server. If Find My is enabled, the device asks you to enter your Apple ID and passcode to activate it.
If Find My is off, you will start your device without problems. Our website contains a catalog of software capable of remotely bypassing iCloud Activation Lock on iPhone, iPad, and Mac computers.
We want to warn you that the software only bypasses the iCloud Activation Lock on a locked device. It does not unlock iPhone Activation Lock, but it is the only reliable and working method of removing the iCloud Lock on iPhone, iPad, or Mac!
The iCloud unlock is a permanent unlock that unlinks a device from the Apple ID. The unlocked device still sends the activation request to Apple Server, but it activates with no issues. However, iCloud unlock is not always possible. Users who do not remember their Apple ID passcode or have no receipt encounter problems when they try to recover access to their device.
The iCloud Bypass is a bypass of the Activation Lock on iPhone or iPad. In simple words, the bypass only skips the Activation step and makes the device understand that it has been activated. Please note that activation of the device occurs only once. It means that after bypassing the Activation Lock, your device will operate normally without any problems unless you reset it to factory settings.
Once you reset the iPhone or iPad, your device will try to resend the activation request to Apple Servers. Accordingly, it will be locked again! Luckily, users who bypass iCloud Activation Lock using our software have nothing to worry about.
When you order the iCloud Lock Bypass license for your device, you can reuse the software and get around the Activation Lock without any difficulties!
Our software can bypass Activation Lock thanks to the checkm8 exploit. This BootROM exploit is used to run unsigned code on iOS, iPadOS, tvOS, watchOS, bridgeOS, audioOS, and Haywire devices with processors A5-A11, S1P, S3, S5L8747, and T2. What does it mean? Activation Lock bypass is only possible on devices with the listed processors. The supported models are iPhone 5S, SE, 6, 6S, 7, 7 Plus, 8, 8 Plus, X, iMac, MacBook Pro, MacBook Air, iMac (Pro), Mac Pro, and Mac Pro released in 2018.
We also want to note that a jailbreak tool, Checkra1n, uses the same exploit, which works by using the benefit of a heap overflow in the USB DFU stack. Sounds complicated, doesn't it? But thanks to our Dev Team, the iCloud Activation Lock bypass is now available to every user. The software requires no technical knowledge, and this is its main advantage!
Our Software Engineering Team has developed several tools to bypass iCloud Lock on iPhone, iPad, and Mac. We did our best to create a convenient and user-friendly solution for users who face the Activation Lock problem.
We have succeeded! We always upgrade our software when new iOS and macOS versions are released. We also keep all our customers informed about every update and release of new tools. The software is based on checkm8 exploit, which helps to bypass iCloud Activation Lock on many supported Apple devices. And as of today, it is the only working tool for unlocking Apple devices.
All the bypassing magic occurs directly on the device. After using the software on gadgets with checkm8 exploit, the devices skip the Activation step. As a result, you will get a fully working gadget. You will be able to use your Apple ID on it, get rid of all possible restrictions, download and install applications, make and receive calls. To put it simply, you can use your device as usual. Before you can use the software, you should download it and connect your locked device. We made sure that no orders for the iCloud Activation Lock Bypass are placed by mistake. The software will check your iPhone, iPad, or Mac to ensure it is eligible for using this service.
After confirming compatibility, the software will prompt you to buy the iCloud Activation Lock Bypass license for your locked device. Every bypassing tool we developed is easy to use. We simplified the process of bypassing Activation Lock on locked gadgets. All you have to do is click a single button!
The software requires no technical skills from the user.
When you purchase a license for using our software, you can be sure that you can fix the problem if the Activation Lock returns. You can always download our software from our website and successfully reuse it at no additional cost! With the purchase of a license, you will always receive qualified support and future software updates! And our Money-Back Policy guarantees a refund in case of an unsuccessful Activation Lock bypass on the eligible device!