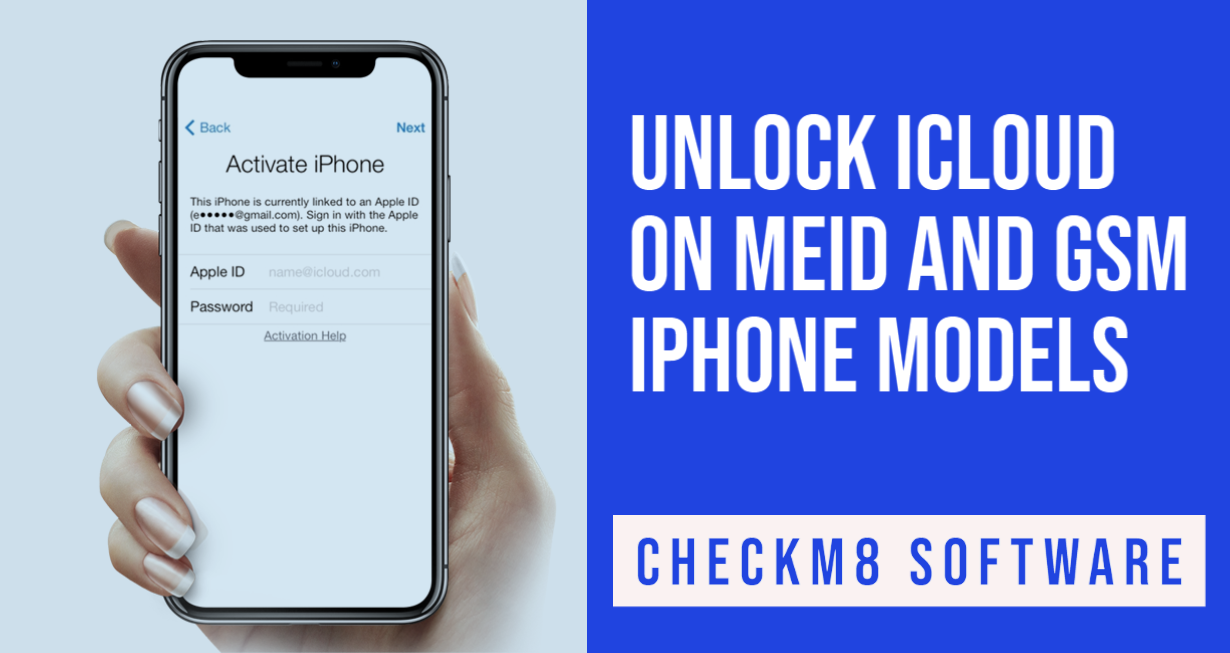 Updated CheckM8 software will quickly bypass Activation Lock and Unlock iCloud locked iPhone [GSM & MEID] with a signal. This trusty tool can bring back all iOS features along with phone calls and SMS messages. The CheckM8 bypass tool supports iPhone 5S - X and iOS 12.0 - 14.x.x.
Unlock iCloud on MEID and GSM iPhone models
The tool works remotely. It is designed to unlock iCloud Activation Lock on iPhone [GSM & MEID] with a signal in the fastest and most reliable way.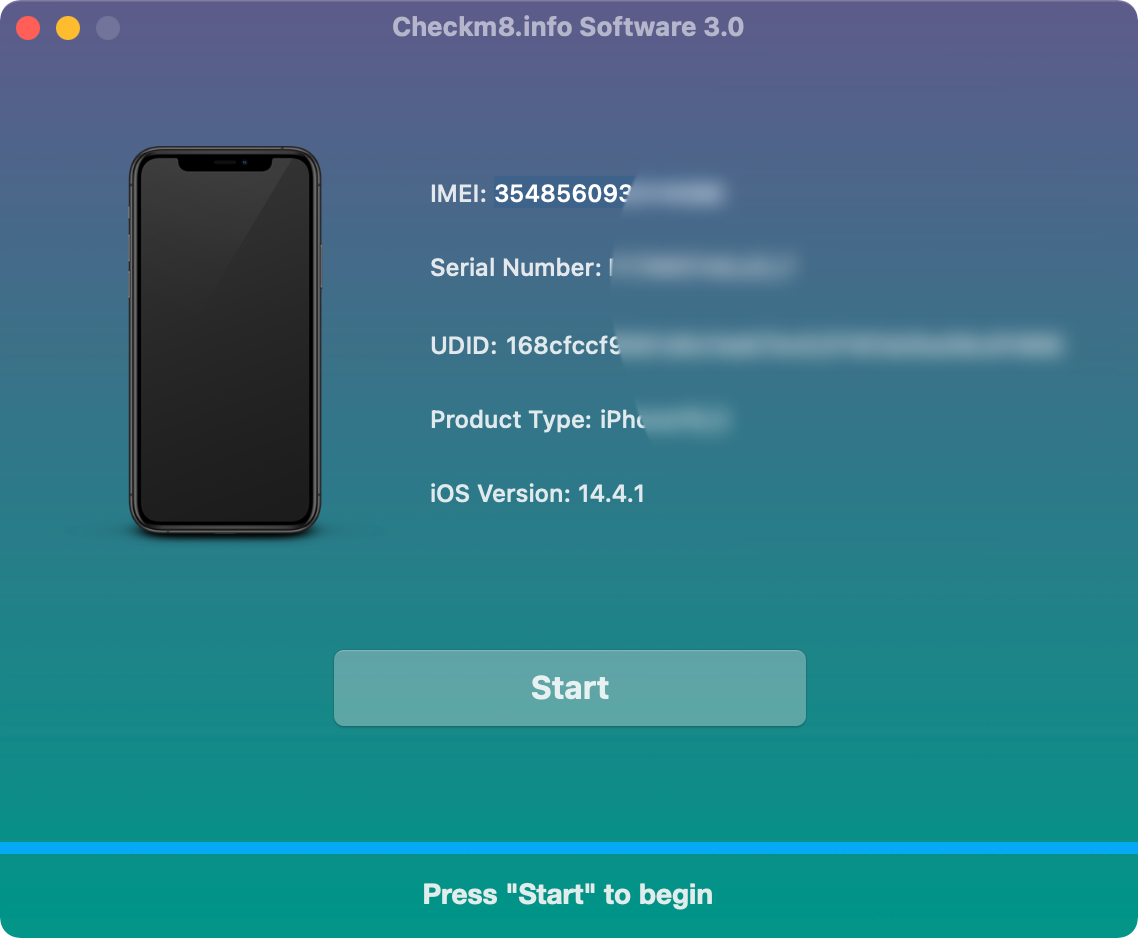 The list of features impresses:
Unlock iPhone [GSM & MEID] models with a signal are supported: 5S, 8 Plus, 8, X, 7 Plus, 7, 6S, 6S Plus, 6, 6 Plus;
These iOS versions are supported: iOS 12.0 up to 14.x.x;
SIM-locked iPhone models are supported;
No Apple ID or password is required for unlock the iCloud Activation Lock;
GSM module is activated after bypass;
All iOS features become available after unlock.
Unlock iCloud on iPhone with Signal
When a user enables the Find My Activation Lock feature, the iPhone can be useless and make no calls even with a signal. To unlock all the features, a user must enter the Apple ID and password linked to the iCloud account with the Find My app.
Forgetting the password, Apple ID, or getting a used iPhone with an Activation Lock results in a locked screen. But you can always use reliable software to bypass iCloud Activation Lock on iPhone [GSM & MEID] with a signal and without Apple ID/password.
CheckM8 is based on the Checkm8 exploit, which allows through the Checkra1n Jailbreak to remove Apple's iOS restrictions from iPhone 5S - X. The CheckM8 bypass software comes with Checkra1n, required to use if you wish to bypass Activation Lock.
The software runs on macOS. It is compatible with iOS 12.0 - 14.x.x and iPhone 5S, 8 Plus, 8, X, 7 Plus, 7, 6S, 6S Plus, 6, 6 Plus. The tool does not support blacklisted smartphones.
How to Unlock iCloud Activation Lock on MEID and GSM versions of iPhone with Signal
Removing the iCloud-locked screen is fast with CheckM8 software, which requires just three simple steps:
Check if you are eligible to use the service.
Place your order.
Start the bypass and enjoy the result.
Using the software is easy. When CheckM8 is downloaded on macOS, you can run it to check if your iPhone and the iOS version qualify. Then you order a lifetime License that guarantees the unrestricted reuse of the software in the future on the same eligible iPhone 5S - X. In the end, you finally unlock the screen and can use all iOS 12.0 - 14.x.x features.
After iCloud Activation Lock bypass on iPhone [GSM & MEID] with a signal, you will make calls, send messages, download iTunes apps, use iCloud, etc.
About CheckM8
The CheckM8 developers created a unique software that distantly removes iCloud and other locks from iPhone. The company's mission is to help users in hopeless situations, return all functions to the phone, and give a second chance to old and used devices.