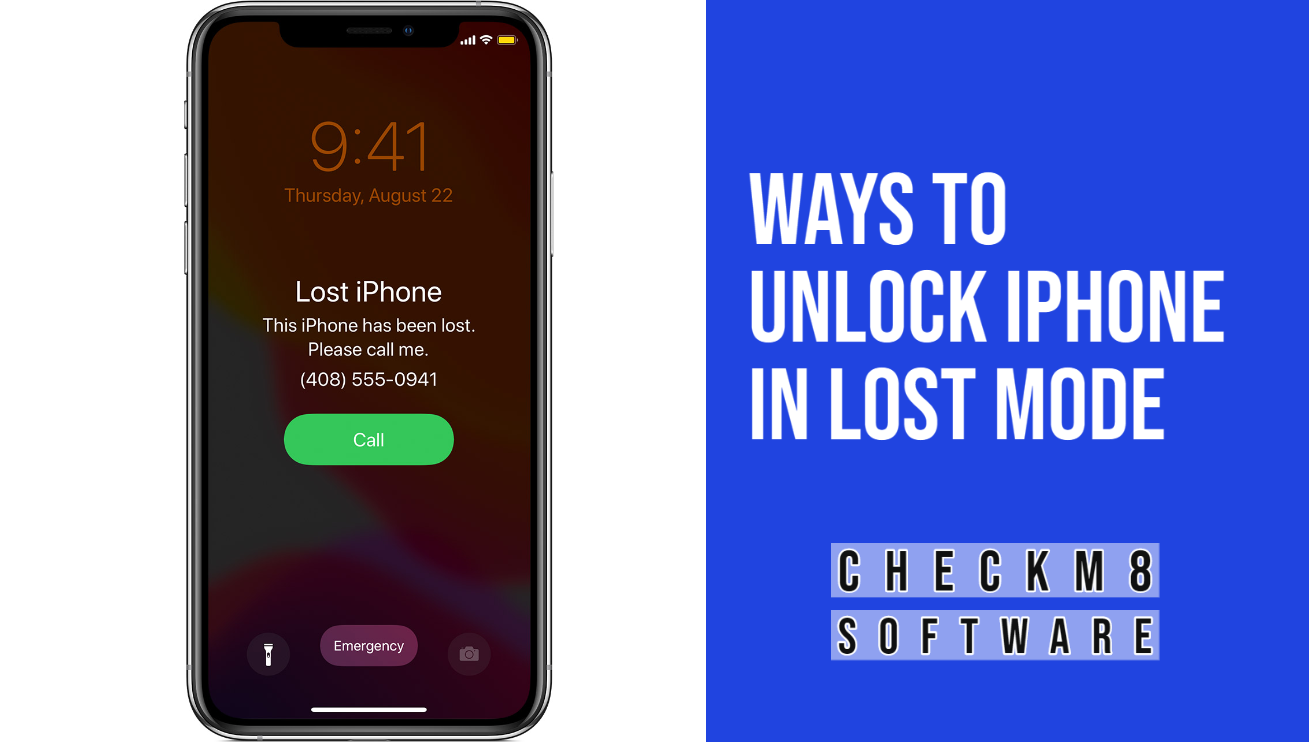 If you are holding an iPhone in Lost Mode in your hands and don't know what to do to start using it, this guide will provide you with all you need to know about the Lost Mode itself, as well as how to unlock an iPhone in Lost Mode with and without the passcode it is locked with.
What is iPhone Lost Mode?
iCloud Lost Mode is one of the features Apple's Find My app is equipped with. The main purpose of the Lost Mode is to help an owner to get his or her device back when it's misplaced, lost or stolen.
If your device is gone, you can use Find My app on your other Apple device linked to the same Apple ID, or use Find My iPhone menu at iCloud.com using any browser on a computer.
The main features of the Lost Mode are:
iPhone tracking on the map;
Remote iPhone lock with a passcode;
Custom message displaying on the lock screen;
Remote iPhone erase;
Playing a sound on iPhone;
Now, let's talk about these features in detail. The important thing to say here is that you can use Find My app and Lost Mode features only if you signed in to iCloud on your device and Find My features was on before your iPhone was gone.
An owner can track his or her misplaced iPhone on the map using the Lost Mode menu. The menu also allows setting up email notifications informing on the last location the iPhone was online.
iPhone Lock feature allows to remotely lock lost iPhone to prevent its usage and access to the information on it. If a device was protected with passcode before it was put in Lost Mode, this passcode will be required to unlock the iPhone once it's back to its owner. If the device had no passcode, the Lost Mode menu will prompt you to set one. Passcode is a mandatory requirement to stop Lost Mode once a device is returned to the owner as Touch ID or Face ID won't work for this purpose. At the same time, a Lost Mode Locked iPhone still can receive calls and FaceTime calls.
Once you figure out your iPhone is misplaced and you put it in the Lost Mode, another helpful feature available to you is a custom message which will be displayed on the Lock Screen. You are free to enter any text to let a person who found it know this iPhone is lost and indicate a phone number you can be reached at. This will definitely increase chances to get your device back.
Remote iPhone erase allows erasing the iPhone in case you think it's been a while since it's gone and if you lost hope to ever have it back. Doing so, you'll make sure your data won't be accessed by anyone.
Playing a sound may help you to locate your lost iPhone if you believe it's still nearby. The sound will be played at top volume regardless which volume level was set on the device when it was lost.
How to Check iPhone Lost Mode Unlock Status?
Remote iPhone Lost Mode Unlock Status check is a helpful tool in many cases. It's especially useful to those buying used devices online when you can't physically hold an iPhone in your hands to make sure it has no Lost Mode lock.

The easiest way to make sure an iPhone is iCloud Lost Mode Lock free is to use the free checker designed by the CheckM8 team. Free Online IMEI Checker is available at CheckM8.info website and can be used by anyone having a need in iPhone Lost Mode Status check. All you need to do to feel safe buying an iPhone online is to enter its IMEI Number in the form and click the "Check IMEI" button.
Unlock iPhone Lost Mode with Passcode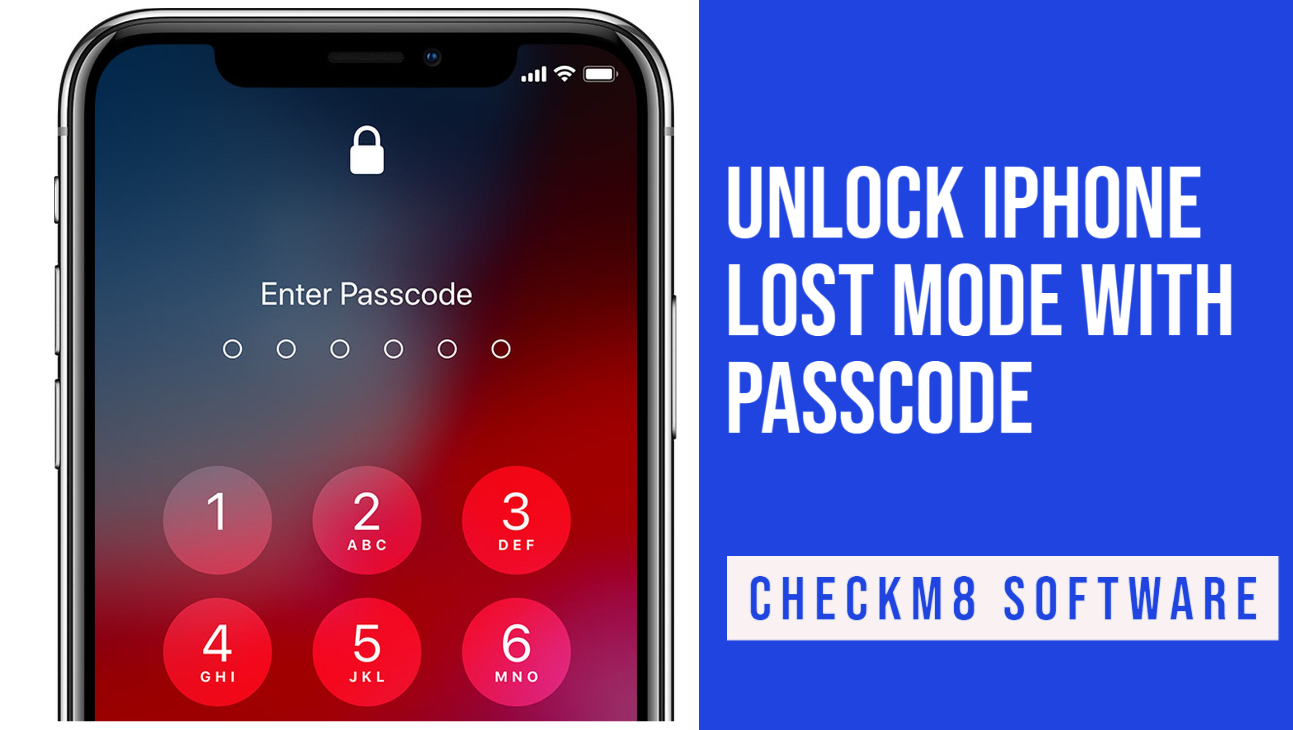 The easiest way to unlock the iPhone in Lost Mode is entering the passcode on the device itself. If your device was protected with a passcode before putting it in Lost Mode, just enter it when the iPhone is back in your hands. If your device had no passcode while putting it in Lost Mode and you've entered it into iCloud while putting your iPhone into Lost Mode, use this passcode to unlock the Lost Mode and start using it.
Unlock iPhone Lost Mode Using iCloud.com
Another way to unlock the Lost Mode on your iPhone is to use Find My iPhone app on iCloud.com. This can be accomplished by following steps below:
1. Go to www.icloud.com and use your AppleID and Password to log in.
2. Click the "Find My iPhone button" and select all devices.
3. Choose the device in Lost Mode you want to unlock and click the "Lost Mode" button.
4. Click the "Stop Lost Mode" button to unlock Lost Mode on your iPhone.
5. Confirm by clicking on the "Stop Lost Mode" button again.
Unlock iPhone Lost Mode Without Passcode, Apple ID, and iCloud Password
It may happen that you may forget the passcode used to put your iPhone in Lost Mode, or you bought a locked used device and can't contact a previous owner to unlock it, don't know Apple ID and iCloud password. Some may think this is a dead-end situation and the iPhone can't be used.
Fortunately, the CheckM8 dev team has a reliable and trusted solution which will make your Lost Mode locked iPhone usable again.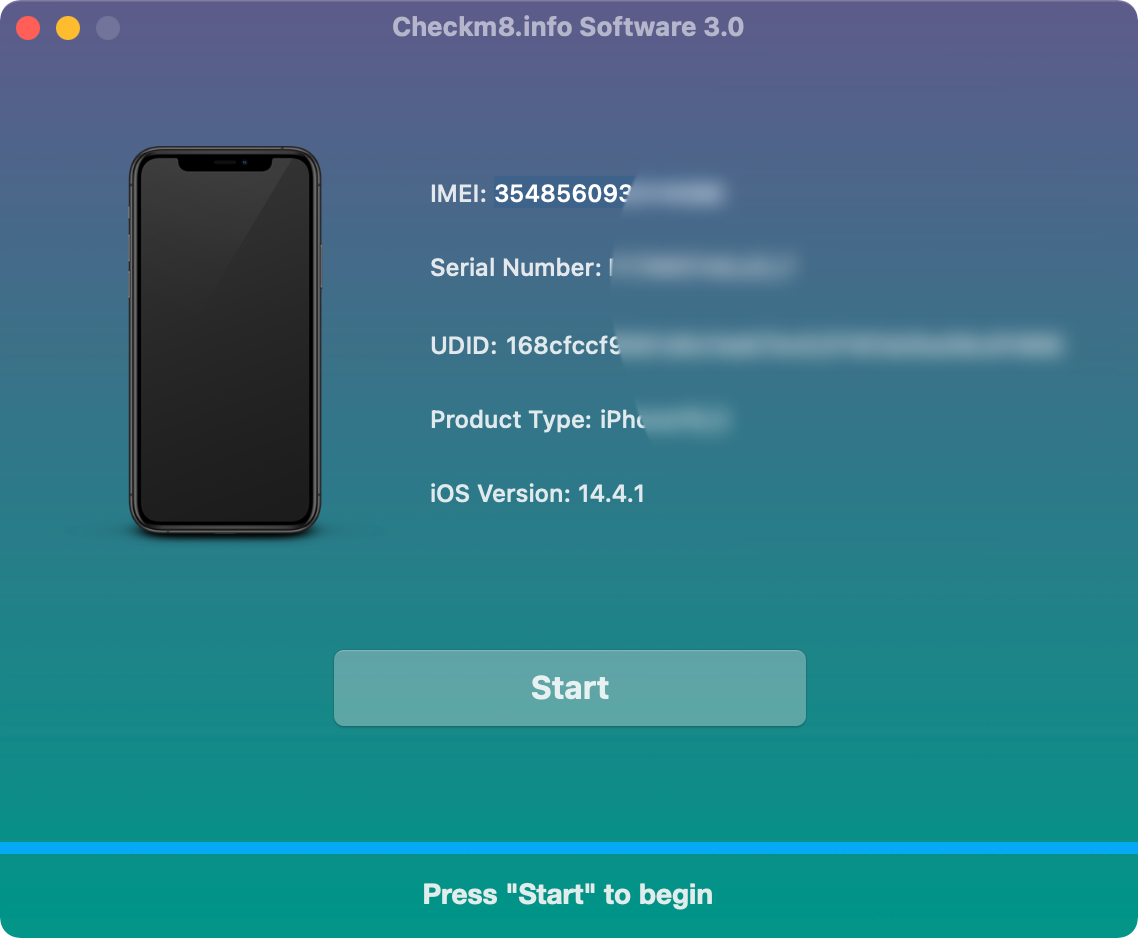 iCloud Activation Lock Bypass software is capable of bypassing both iCloud Activation Lock Screen and Lost Mode just in click! The main highlight of CheckM8 Software is that you won't need to enter any passcode, or Apple ID and password to have your device unlocked.
iCloud Activation Lock Bypass software by CheckM8 supports iPhone in lost mode listed below running on iOS 12.2 – 14.x.x:
iPhones 5S, SE, 6, 6 Plus, 6S, 6S Plus, 7, 7 Plus, 8, 8 Plus and X models
CheckM8 Software was designed in an easy-to use. Its user-friendly interface makes it possible to unlock iPhone Lost Mode even for inexperienced users with no tech skills. The unlocking process takes about a minute. To give you a clear picture of the process, we've listed the main steps of the bypassing process below:
1. Download CheckM8 Software, install it on your Mac computer, and connect your iPhone to it;
2. Software will verify whether your device is supported;
3. Place your order and bypass Lost Mode on your iPhone;
Video Guide: Bypass iCloud Lost Mode on iPhone
CheckM8 Software offers this service created to bypass the iCloud Activation Lock on MEID & GSM models of iPhone with a signal. Users of the CDMA \ MEID and GSM iPhone models will be able to place and receive calls and send SMS messages after bypass.
Making your payment you receive a lifelong license for the device indicated in the order form. This means you can reuse the software as many times as you need for FREE in case of relock.
Once the bypassing process is complete, your device is unlocked and ready to use with no restrictions. You also can use it with your own Apple ID. CheckM8 Software will unlock your iPhone in 1 click to provide the best unlocking experience possible! Unlock Lost Mode on your iPhone with CheckM8 and start using your lock free device right away!