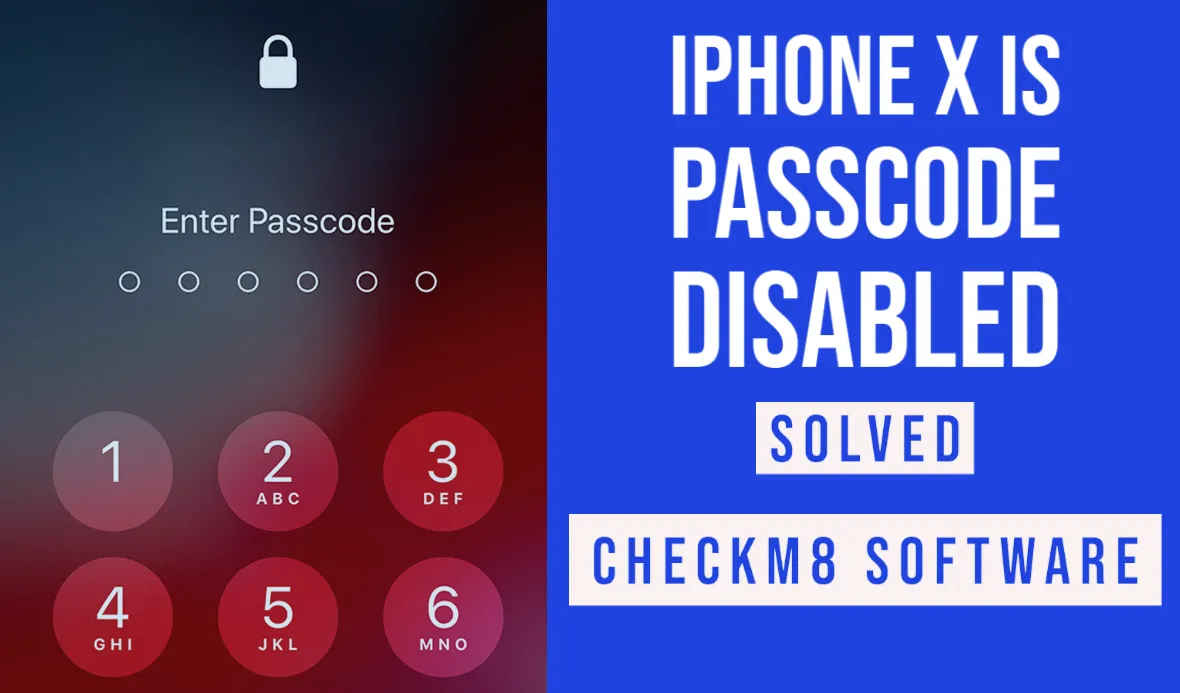 How to unlock disabled iPhone X running on iOS 13.x.x in case of forgot the passcode?
Ways to Remove iPhone X Disabled Forgot the Passcode
If you have an iPhone X running on iOS 13 which is passcode disabled, you should learn how to remove this problem. Several great methods work well, depending on your situation. There are three main ways to remove iPhone X disabled forgot the passcode issue.
Way 1: Unlock Passcode Disabled iPhone X
Sometimes, it is enough to put your iPhone X into Recovery mode. This method requires a computer and running the iTunes application. But it only works if it is your smartphone, which was never used by anyone else.
Here is how to connect to iTunes when iPhone is disabled:
Step 1. Please turn off your handset by pressing-holding the Side (or Top) button on it and moving the slider.
Step 2. Now the smartphone should be connected to your computer. Hold the Home button to turn it on and automatically enter the Recovery mode.
Step 3. iTunes will recognize the device. You get an option to update iOS 13 or restore your iPhone X. This method requires then the correct Apple ID and password to use the phone as usual.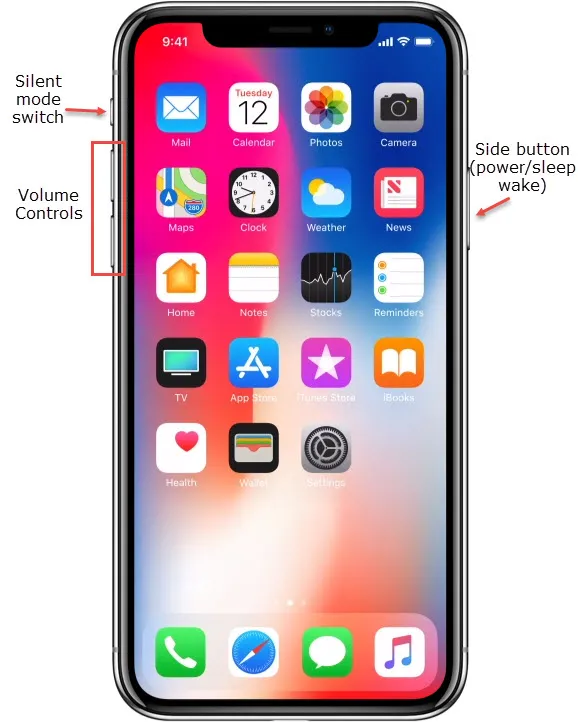 Way 2: Unlock Passcode Disabled iPhone X
It is possible to take the passcode disabled iPhone X to the Apple store or repair shop to let professionals recover and restore your device in many situations. But this solution also works for users who are original smartphone owners whose device is locked to their Apple ID and password.
Way 3: Unlock Passcode Disabled iPhone X
Everything can be fixed if you enabled the Find My iPhone app yourself, which is linked to your iCloud account, and locked your smartphone because you forgot the passcode.
However, if you see a message, "iPhone X disabled connect to iTunes," and it is a used device, you need special software like CheckM8 to solve it.
The CheckM8 tool knows how to fix disabled iPhone X for you. This distant service is a perfect way to quickly unlock the disabled iPhone and let you use all the gadget's features.
iPhone X Disabled Connect to iTunes
Learn how to fix the problem "connect to iTunes" when iPhone is disabled. Also learn, why precisely the smartphone locks itself and shows the same screen asking you to connect to iTunes instead of unlocking its screen.
The Find My introduced by Apple can protect the iOS gadgets from being used by not original owners. When you or another user turns on Find My on iPhone X running iOS 13, the app also enables the Activation Lock feature.
Such a device asks for the Apple ID and passcode used for enabling Find My (and Activation Lock). And if you enter the wrong password because you forgot the passcode, the smartphone will ask you to retry in a couple of minutes.
Several wrong entries, and you will read something like "iPhone X disabled connect to iTunes." At this stage, the Activation Lock enables itself, and you cannot use the device as usual.
The CheckM8 software can remove the "disabled" message. Afterward, you will get a working smartphone. So, you will not even have to connect to iTunes when iPhone is disabled. You will easily connect to iTunes because the CheckM8 software will activate your device back.
How to Fix Disabled iPhone?
CheckM8 indeed is one of the best ways to remove iPhone X disabled forgot the passcode problem on iOS 13. The software has a single button, which solves the problem. It needs no special skills or knowledge, is user-friendly, and quick to work.
All you have to get is your disabled iPhone X on iOS 13, Mac computer with a cable to connect the phone, reliable CheckM8 software. Everything is remote, and there is no need to connect to iTunes when iPhone is disabled.
These steps can fix disabled iPhone problem:
Step 1. Download the CheckM8 Unlock Passcode Disabled iPhone & iPad tool. Install and launch it on Mac.
Step 2. As you connect the smartphone to your computer, the CheckM8 will perform a simple check to be sure that it supports your device. It should work on iOS 13 and iPhone X, but sometimes users are ineligible for using the service. However, if your device is eligible, you can now pay for the service.
Step 3. It is now time to fix iPhone X disabled connect to iTunes problem. Click the "Start" on CheckM8, and it will do the miracle.
Step 4. iPhone is disabled? Not anymore. You can now enjoy every feature, download apps from iTunes, make calls, etc.
Should you worry about the "disabled" screen being back?
Once you purchase the CheckM8 service and fix the iPhone is disabled, you will get permanent permission to reuse CheckM8 on the same smartphone if you forgot the passcode again.
Every customer who places an order for using CheckM8 software is granted a lifetime license for reusing this tool. The IMEI or a serial number of every iPhone X, for which you order the service, is recorded to the CheckM8 database.
Reusing the tool in the future is free!
Pros and Cons of Using CheckM8 to Fix Disabled iPhone X on iOS 13.7
You should love every advantage the CheckM8 software offers. After ordering this tool, you get these pros:
Your iPhone is not disabled;
Sign in with your Apple ID/passcode;
Get apps from iTunes;
Call your friends;
Use Wi-Fi;
Enjoy all the features.
The list of cons also exists:
The CheckM8 supports iOS 13 and some other firmware versions;
The software can fix the problem on iPhone X and some other models;
The tool is limited to particular phone models and iOS versions;
The software can run on MacOS only.
How exactly can CheckM8 fix iPhone X disabled problem on iOS 13.7?
It relies on the Checkm8 Exploit in this iOS, and Checkra1n Jailbreak also uses this exploit.
Thus, the CheckM8 can only fix a jailbroken handset. But you do not need to download and run Checkra1n Jailbreak on your gadget. The CheckM8 has this jailbreaking tool built-in, and it firstly jailbreaks your phone and then bypasses the "disabled" screen.
Since there is only one "Start" button in the software, you will run it without any issues.
You know several ways to remove iPhone X disabled forgot the passcode issue. Choose the one that seems best for you. If your choice is CheckM8 software, you are lucky. It will quickly fix iPhone X is disabled on iOS 13.7. The process takes only several minutes.