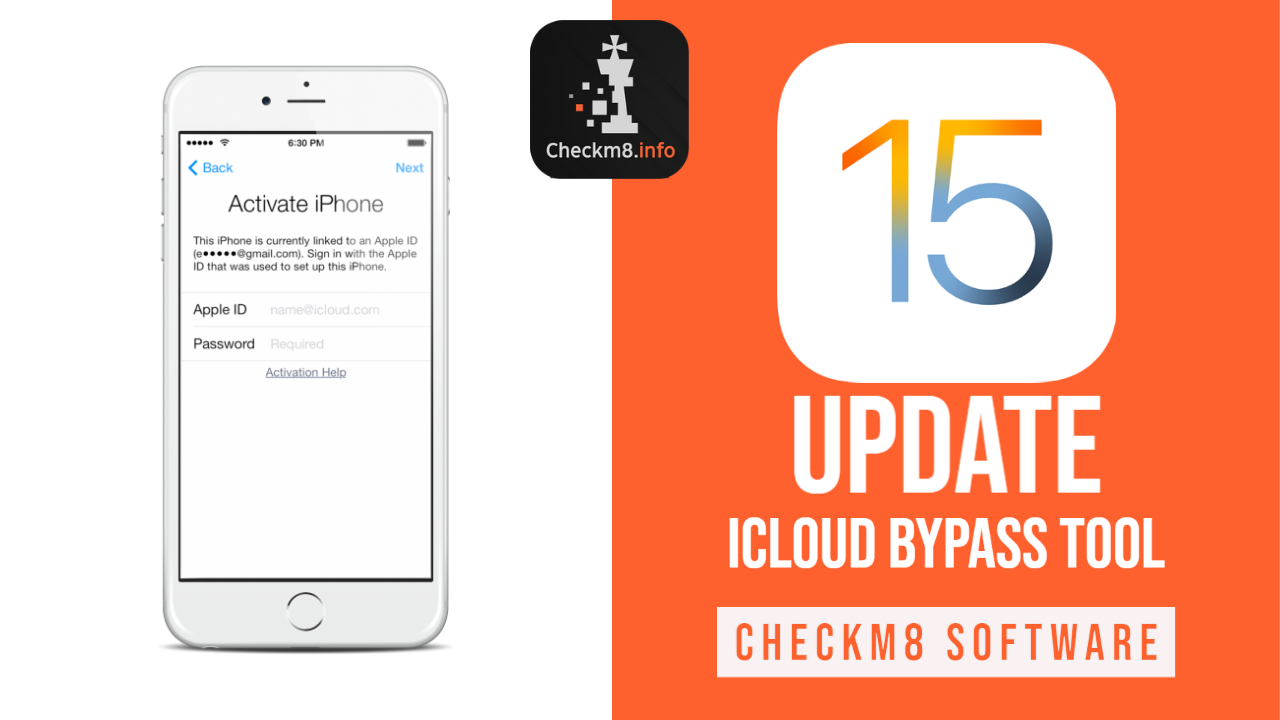 Not everyone likes to purchase every new iPhone model presented by Apple. Many are happy to save some money by getting a second-hand device. But such gadgets often come with different types of locks. Thus, if you have one of such devices and have upgraded to the latest version of iOS released in July 2022, you might have to use the bypass for iOS 15.6 iCloud Activation Lock which works great on Mac computers.
A locked iPhone is not fun to own. It does not let you do anything but stare at the Activation Lock screen not knowing what Apple ID and password to enter to get past it. But the CheckM8 team has a solution for you, which takes a couple of minutes, is available remotely 24/7, and supports iOS 15.6.
Bypass iOS 15.6 iCloud Activation Lock
Once you run the CheckM8 software, you will get a big bunch of benefits:
You don't need to know the original Apple ID and password to get past the locked screen;
You can access all the device options right after the service is delivered;
There is no necessity to take your iOS 15.6 iPhone anywhere because the tool works remotely 24/7;
It is the most affordable fix that comes with a lifetime license for using the tool.
The Mac version is compatible with Apple computers running macOS 10.11 or later. It is super-friendly, built for users with different levels of skills, and it comes with a single button you should click to successfully unlock the device's features.
How does iCloud bypass work on iPhone with iOS 15.6?
The simplicity of the service is what attracts users the most. With only three steps to complete, it is quick to remove the locked screen and unlock all the iPhone functions from the comfort of your home.
Here is how it goes:
You download the official CheckM8 software designed to bypass iCloud lock on iOS 15.6 devices and complete its installation on the Mac. Then you connect the iPhone or iPad that needs the fix and launch the tool. It checks your mobile device to ensure it is jailbroken and ready to roll. If needed, you'll be asked to jailbreak your phone or tablet manually or via the built-in Jailbreak.
If you are considered eligible for ordering the service, you will see the link to the Order webpage. Here you can place your order, pay for it and let the software add your device's serial number or IMEI to the CheckM8 database. This way you get a lifetime license for running the tool on the same device again in the future at no extra payments, which is great for future iOS updates or gadget reset.
Press "Bypass" and waiting for the software to finish its task. Once done, start using the Apple iOS 15.6 iPhone without restrictions.
Hurry to bypass iOS 15.6 iCloud Activation Lock now to enjoy all your iDevice options today. After using the CheckM8 service, you can use the App Store, iTunes, your Apple ID, phone call and text message services, Internet, etc.