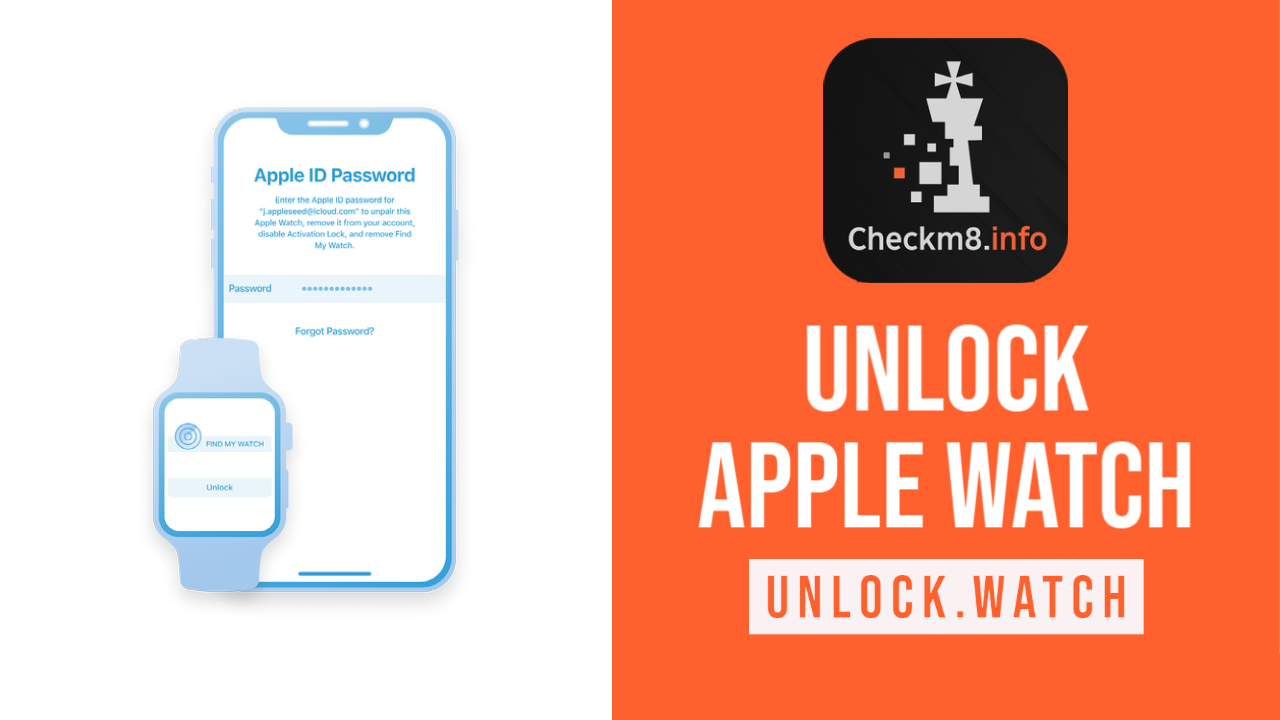 Best software for 🍏 APPLE WATCH UNLOCK 🍏 Review of the tool that can remove Activation Lock without paired iPhone, Apple ID, and password.
You will find nothing better than a professional tool when you wish to unlock your Apple Watch without the paired iPhone, Apple ID, and password. A comprehensive software review will help you decide whether you want to unlock your device right away or in a day or two.
Eventually, every user understands how important it is to remove the Activation Lock from the Apple gadget and unlock all its features. In this review, we will mention the benefits the software offers, all accessories you need for a successful result, and a short guide on how it works.
Reasons to Use the Software for Apple Watch Unlock
The situations when you end up with a locked Apple Watch are common. Some users resell or lose their paired iPhone, forget Apple ID and password, and cannot unlock the smartwatch. Others buy used devices and have to deal with "lock" problems.
Apple can help some customers with unlocking, but such help requires proof of purchase. And if you have none, you are stuck with a "brick," and you need to search for reliable, professional software that will solve your problem remotely and painlessly.
This review focuses on the unlock.watch tool. It is developed to help all users to give a second life to their locked device. The software is meant for use with Apple Watch S1, S2, and S3 (38mm and 42mm). It is user-friendly, straightforward, and suits every customer, with and without skills. You will love unlocking Apple Watch because:
You don't have to enter Apple ID or password;
You are not required to use a paired iPhone;
The service is available remotely;
The on-screen guides will explain everything step by step;
You will get back all the functions and have no restrictions right after unlock;
The service will turn off Find My Watch when it unlocks your device;
The unlock is available in ONE click.
Review of Tools Needed for Apple Watch Unlock
The software can unlock your Apple Watch when it is in DFU mode. However, you can only enter this mode when you connect the smartwatch to a computer.
The trusted unlock.watch software can run on macOS computers. So, you will need a Mac with macOS X El Capitan 10.11 or a more recent version. Also, you will need to use a special Apple Watch adapter, to connect your Watch to the lightning cable that connects to Mac. It is the only method of entering DFU mode and using the service.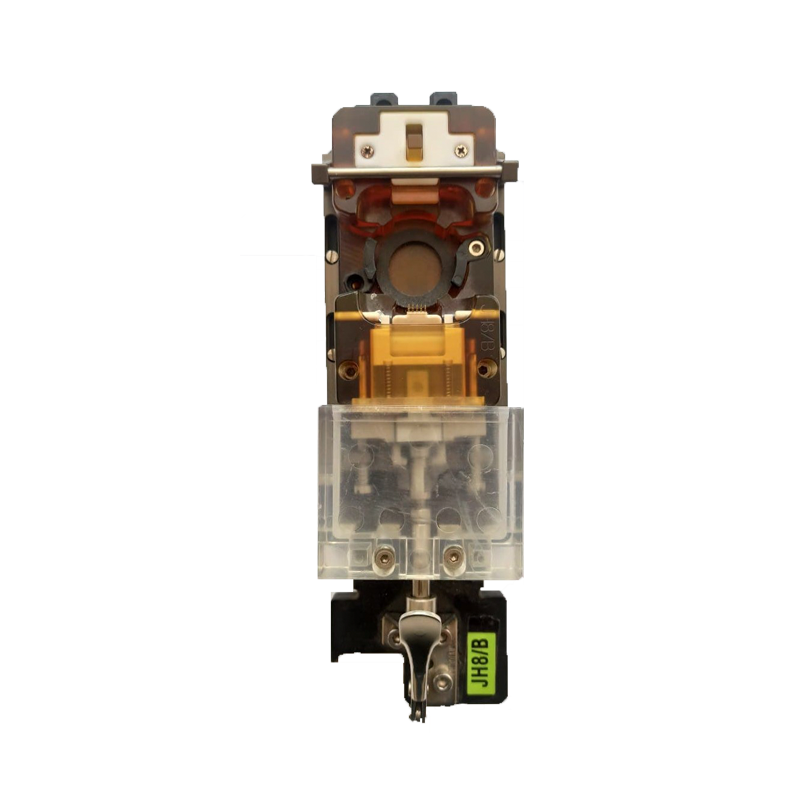 Apple Watch Unlock Guide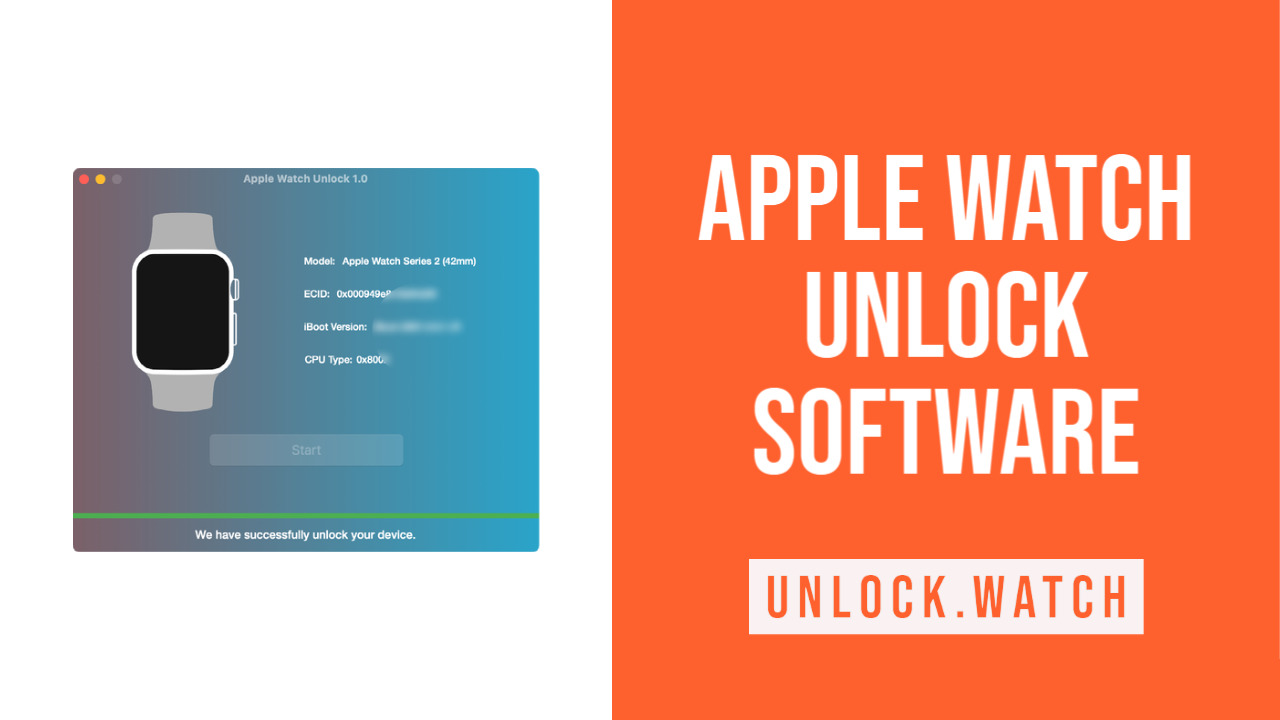 Using the unlock.watch tool is very convenient. Once all the necessary tools are in your hands, you have nothing to worry about. Just follow the on-screen guidelines, and you will quickly get rid of the Activation Lock and disable Find My on your Apple Watch.
This short explanation of each step shows how simple everything is:
Step 1. Before you connect your devices, download the unlock.watch software from its official source. You will see the PKG file that must be installed. Make sure you allow this in Finder by creating an exception.
Step 2. Using the suitable version of the Apple Watch adapter (choose one for your Apple Watch generation S1, S2, S3), connect the smartwatch to your Mac.
Step 3. Wait for the software to check your smartwatch and make sure it is eligible for using the service. After this, you will get to a payment page to enter your details and pay. The unique ECID code of your device is added by the software automatically, so you don't have to look for it.
Step 4. Once you pay, the software will show you its single "Start" button. Click it, and unlock will begin. Be patient until everything is over. Follow the on-screen guide to reset your smartwatch (it will boot, and you will click-hold the Digital Crown until you see the "Reset" option).
Summary
Users who read the Apple Watch Unlock software review and ordered this service are now happy owners of a fully unlocked smartwatch without restrictions. It is excellent that you can keep using a used device and give it a second life without a paired iPhone and login credentials. Unlocking with a one-click tool is very easy, fast, and comfortable.