If your Mac is currently operating on macOS Catalina...
If your Mac is running macOS Catalina, the software will prompt you to initiate the built-in macOS Recovery mode. From there, you will be required to open the terminal and enter the next command prior to proceeding with the unlock process.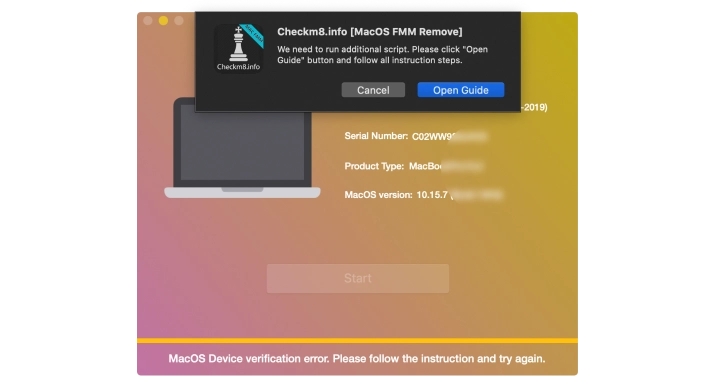 How to Access Terminal via Recovery Mode on Mac?
1. Boot into macOS Recovery Mode as usual by holding down the Command (⌘)-R keys during system starting;
2. On the "macOS Utilities" screen, pull down the "Utilities" menu from the top of the screen;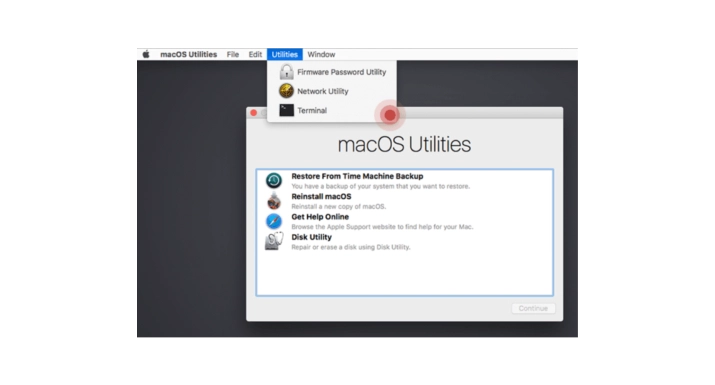 3. Select "Terminal" to launch the Terminal app in Recovery Mode.
The Terminal application will open and be available for your use:
csrutil disable
nvram boot-args="amfi_get_out_of_my_way=0x1"
reboot
After running the command in the terminal, your device will automatically reboot.
Once your Mac has restarted, reopen the CheckM8 Find My Mac Removal Tool. The software will then be able to successfully identify your device and allow you to order the service for unlocking your Mac.