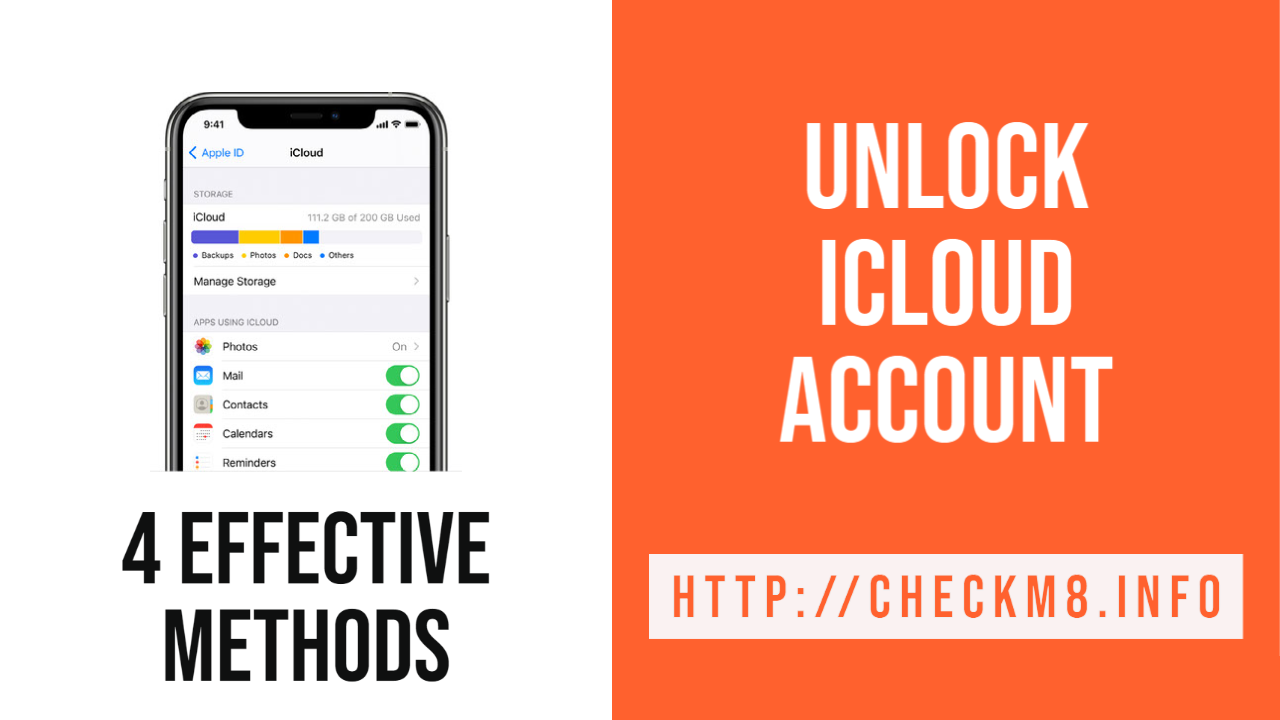 No matter how hard Apple tries to protect its iOS devices from third-party access, it can't succeed at 100%. So, if your iPhone is iCloud locked, you can fix this problem in numerous ways. Discover the four most effective methods to unlock iCloud account.
Each method described in this in-depth review has its pros and cons. So, choose what suits your needs the best and remove Activation Lock to bring back all iOS features, including phone calls.
iCloud Account Lock
Every iPhone is associated with one iCloud account, which a user links it to during the initial setup. As you link the iPhone to your iCloud, Apple remembers the connection between your Apple ID and your smartphone's unique identifier. And no other person can sign in with their Apple ID on your device unless you remove the gadget from your iCloud account.
And when you enable the Find My security tool, it automatically turns on the iCloud Activation Lock feature. Such a protection measure makes the smartphone less attractive to thieves. But it also becomes a big issue for those users who purchase second-hand handsets and receive an iPhone with Activation Lock.
The iCloud lock screen keeps asking for the Apple ID and password. If you don't enter the correct credentials, you can't use the device, reset it, erase it or upgrade.
Every critical change to the iOS or hardware settings requires Apple ID identification and smartphone activation. But numerous incorrect login attempts result in a disabled gadget if Find My is turned on. Besides, if you or the previous owner set the passcode to erase all content, it will be erased after ten failed login attempts.
So, if you don't remember or know the correct credentials, discover the most popular methods of recovering your data or bypassing the lock screen.
Method 1: Recover Apple ID Passcode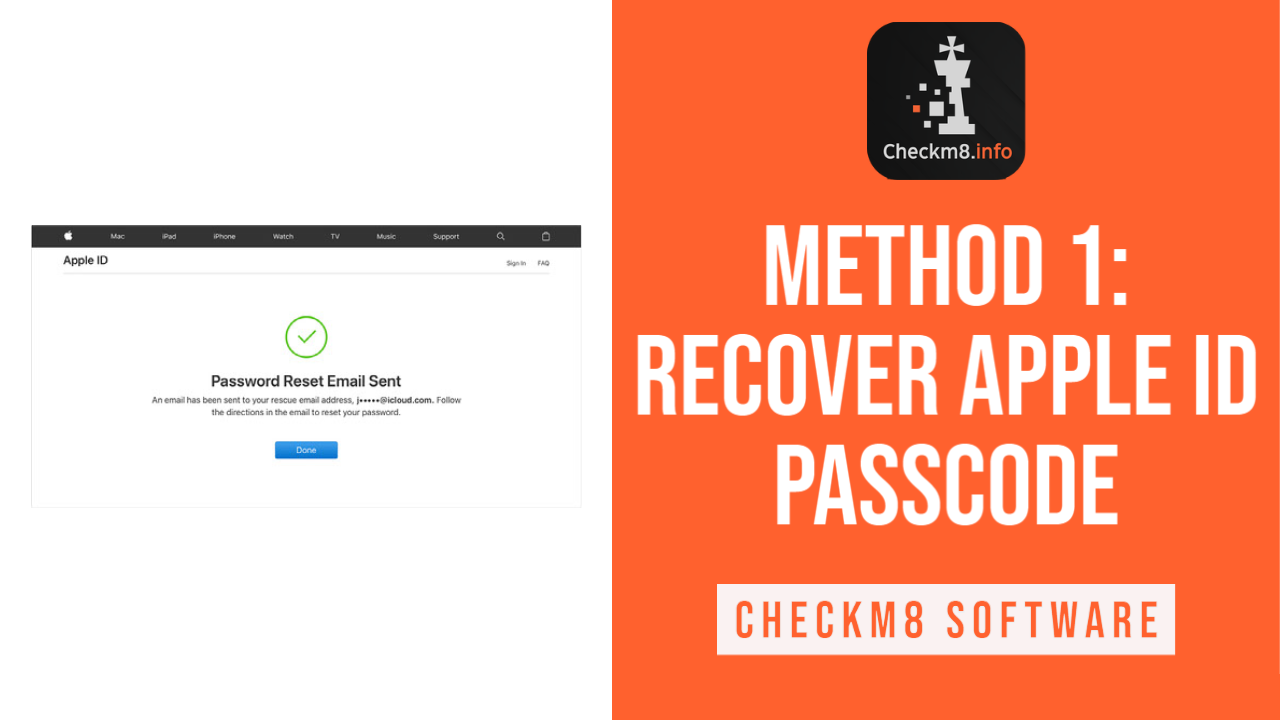 The first thing you must try is to activate your problematic iPhone. If this device originally belongs to you, but you don't remember the Apple ID, you might remember your Apple ID email address.
If you choose the two-factor authentication, there is an option to "unlock" the iPhone using a one-time passcode, which Apple emails you.
Users who forgot their linked email can try their luck on the iForgot site (https://iforgot.apple.com/appleid#!&section=appleid ). Fill out the form (your name, last name, and email address) and reset the password if needed. Once you unlock the iCloud account, you can activate your handset and use it again. However, if password recovery with iForgot fails, you will need to try something else.
Method 2:Ask Apple to Fix iCloud Lock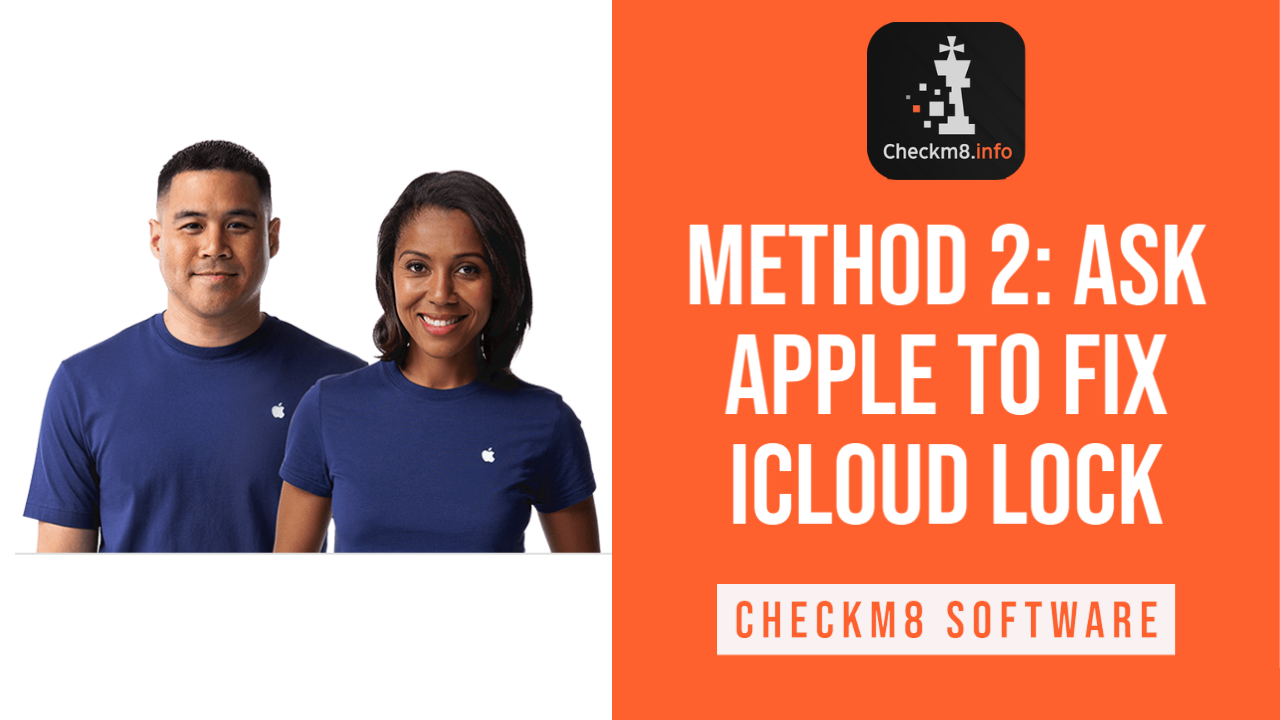 Apple customers who keep their original receipt have some advantages and can try their luck by contacting the company and requesting help.
Proof of purchase can convince Apple to unlock your iPhone iCloud by removing the Activation Lock from your gadget. And you have two ways of contacting the company:
Call 1-800-APPLE-CARE if you live in the U.S. Tell them why you need help, and maybe the representative will solve your problem remotely.
Visit your local store and bring your device and receipt. Ask them to help you in person.
Such service is free and requires no Apple Care. However, even if you successfully unlock the iCloud Lock with the company's help, you will most likely lose all your data. Your iPhone will be erased.
Method 3:Unlock Second-Hand iPhone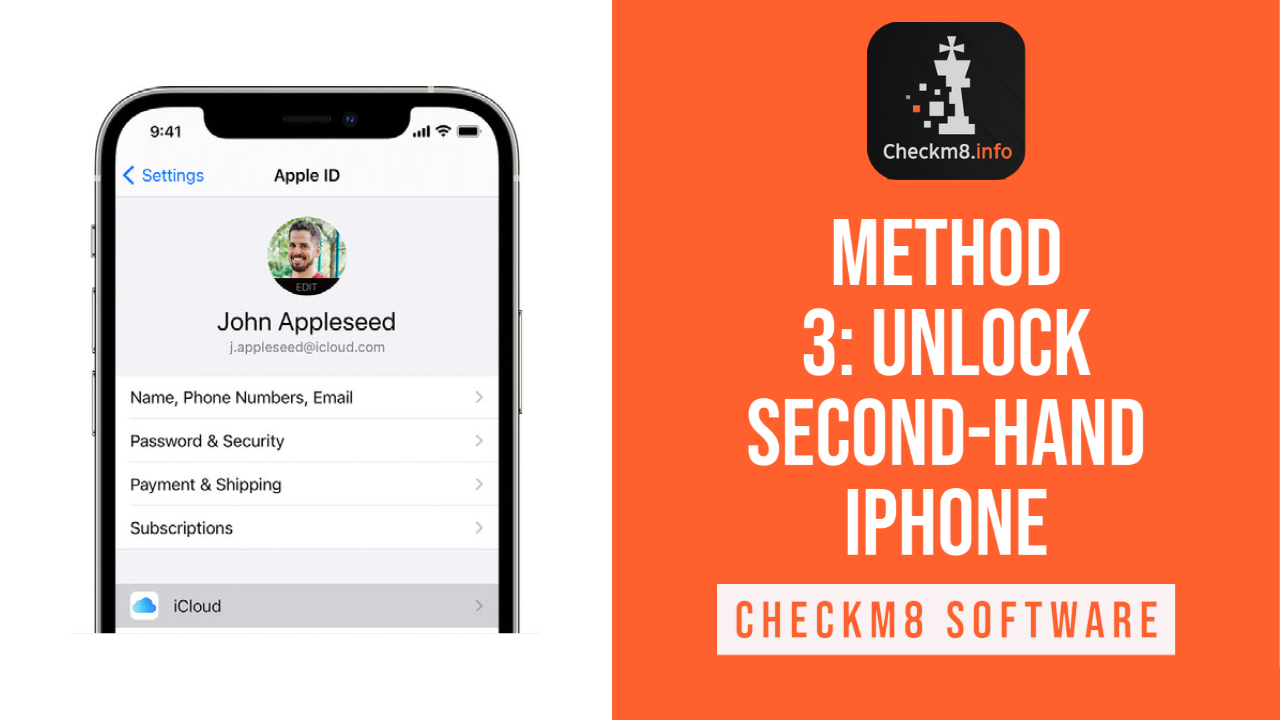 The second-hand iPhone market is overwhelmed with offers. But, unfortunately, not every seller ensures that Find My is disabled before selling their device. It is simple to check this information:
Go to Settings;
Click your name;
Choose iCloud option;
Select Find My iPhone;
You will see the on or off status.
It is also a must to erase the device before listing it for sale.
A customer who receives a handset locked to someone else Apple ID can try to get help from a seller. Ask them to call Apple with proof of purchase and get remote help. Or let them sign in to their iCloud account online on https://icloud.com/find and go to "All Devices," choose your device, erase it and "Remove it from Account."
If a seller refuses to help you, try to get a refund and return a "brick" smartphone. It is useless to you anyway if you are not able to activate it.
If you get your used iPhone in a face-to-face transaction, you cannot return it. So, take action beforehand. Just ask the seller to prove to you that the gadget is not locked. Let the seller turn on the device: If you see the setup screen, it is not locked to anyone's iCloud account. Thus, you can set it up yourself and lock it to your Apple ID.
If you see the prompt to enter a passcode, ask the seller to erase the smartphone through Settings -> General -> Reset -> Erase. Do not buy the device unless this step is taken and you see the setup screen.
If the iPhone prompts to enter Apple ID and password, know that it is iCloud Activation locked. Avoid buying this device unless the seller erases it for you and shows the setup screen to you.
Most sellers, unfortunately, don't do these simple things and disappear as soon as they ship the item. They don't help with removing the lock screen either.
Great news to you if you are an unhappy buyer! There is one more method of unlocking the iCloud account. It requires no Apple ID, no password, and no Apple or seller's help.
Method 4:Unlock iCloud Activation Lock with CheckM8 Tools
When the first three methods don't help you unlock the iCloud lock, get help from a third-party service such as CheckM8 iCloud Bypass Tools. This method is not official, but it is reliable, fast, and available remotely.
However, unlike all other unlocking solutions, such a fix requires you to exploit vulnerabilities in your iPhone iOS. The CheckM8 Tools relies on the CheckM8 exploit found in many iOS versions and prompts you to jailbreak your handset with Checkra1n Jailbreak, built into the bypassing software.
Such iCloud Lock unlock is user-friendly because the tool guides you through every step, gives you advice, and assists with jailbreaking and Activation Lock bypassing. The process is relatively quick and can be described as three-phase solutions:
You download the CheckM8 iCloud Activation Lock Remove Software, install on a Mac computer, run it and let it check your locked iPhone, and jailbreak it if necessary.
You order the iCloud unlock service, pay, and get a lifetime license to reuse CheckM8 on your same iPhone, which identifier the tool records.
You click a single "Start" button and watch how the software unlocks the Activation Lock on your smartphone.
The distant bypass is a great solution when all other methods don't work. It requires no Apple ID or password but brings back all the iOS features, including phone calls and the ability to sign in to your iCloud account afterward.
So, choose your way and unlock the iCloud lock with the method that suits your situation the most.