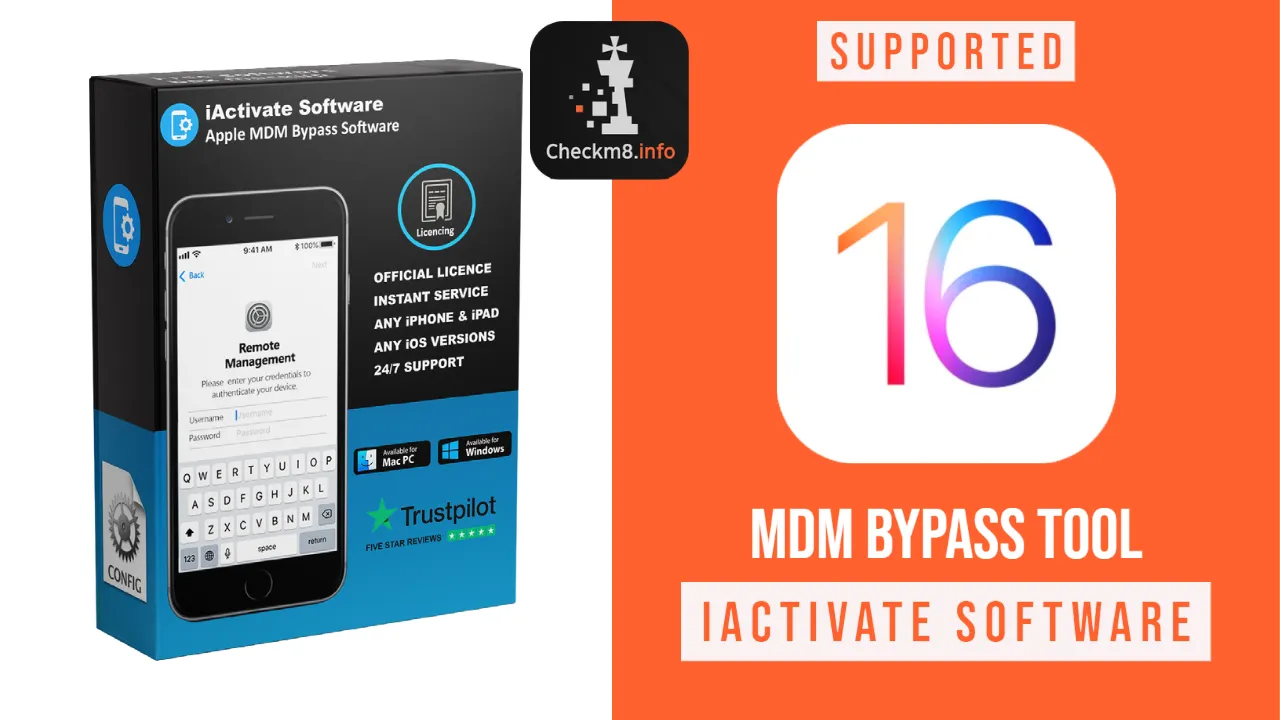 If you have installed iOS 16 and now your Apple gadget shows an MDM profile, you are not in trouble. It's super easy to complete the iOS 16 MDM profile bypass for iPhone and iPad using the iActivate service. It is one of the best fixes you can find in the online market these days.
The one-click tool can remove the limitations set by a company on corporate-owned devices. As a result, you will have a smartphone or tablet entirely in your control.
How simple is the iOS 16 Mobile Device Management bypass?
MDM is a part of the DEP program loved by many big and small companies that use Apple gadgets. It is convenient to distantly update firmware, set up, erase, lock and otherwise control iPhones and iPads.
But Mobile Device Management can be a problem for users who purchase second-hand devices and end up with an MDM one. But removing the profile is not that complicated. With iActivate service, for example, you don't even need to enter any login or password details. The tool is innovative and does not require such information.
What are the pros and cons of removing MDM after the iOS 16 update?
Once you become independent with your iPhone or iPad without Mobile Device Management, you can enjoy many significant advantages.
The iActivate software will bypass MDM and remove it from your gadget. No company will have any control over it distantly, and you will not wake up one day with your phone/tablet erased or locked by an admin.
Also, the tool will ensure that the MDM configuration "could not be downloaded" problem is removed.
And, of course, all these changes require no login credentials on your side, which is very user-friendly, simple, and straightforward.
There are no cons to removing the corporate profile from your iDevice. Even if it returns after future iOS updates, you can reuse the iActivate tool again.
How to bypass MDM on iOS 16?
There are only three quick steps to take. And you should like each one because it is so intuitive!
Step 1. Get the most recent iActivate MDM Bypass Software version, install it on your computer (Windows or Mac), and connect the iPhone or iPad with a corporate profile.
Step 2. Launch the bypass tool and do as its instructions guide you.
Step 3. When asked, click the one "Bypass" option and wait. To activate your bypassed gadgets, ensure you have a WiFi connection.
Finally, you have no distant control over your smartphone or tablet. The iActivate is happy to fix your problem and let you enjoy using the iOS 16 device as if new.