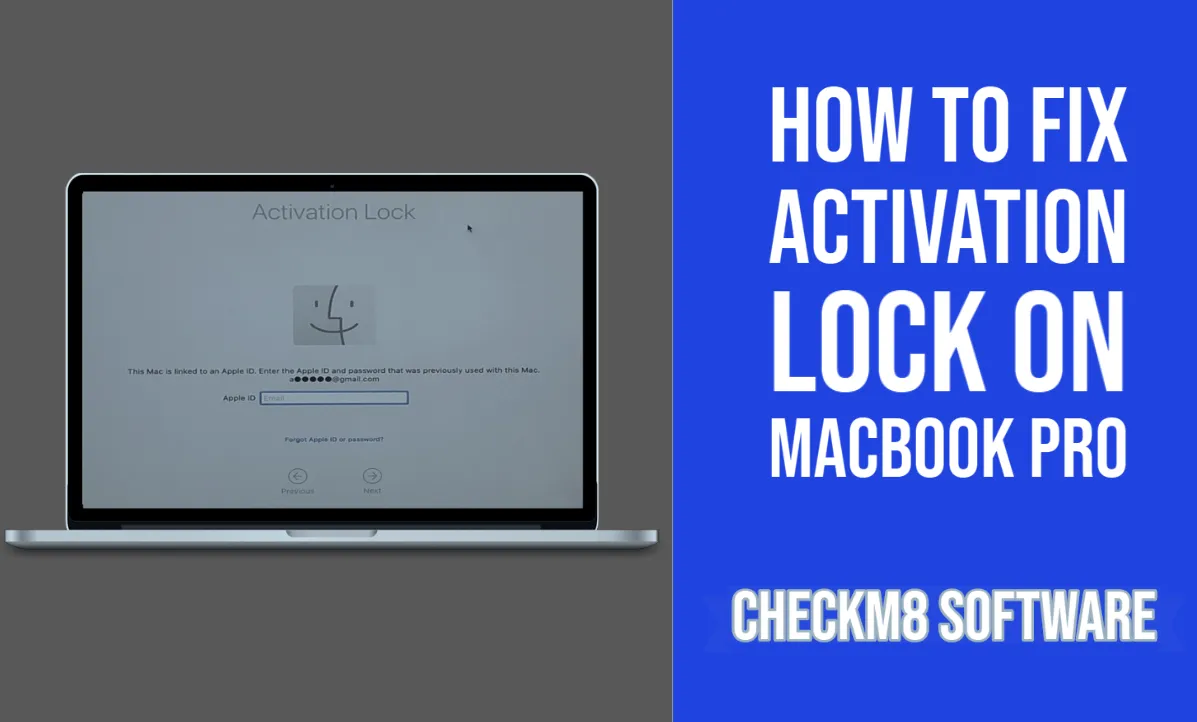 What you should do if you bought a used MacBook Pro with turned on Activation Lock
Many of you are familiar with Activation Lock and Find My app for iPhones, iPads, iPod touch, and Apple Watch. This security feature has proven its efficiency and Apple implemented it also on macOS devices to make them less attractive for thieves and give legal owners more chances to have their MacBooks back in case they were misplaced, lost or stolen. Activation Lock turns on automatically when Find My Mac is on.
The main purpose of Activation Lock is prevention of an unauthorized use and access to your data stored on your MacBook Pro. It also provides a remote control over the device which allows to locate it on a map, play sound on it, display a message saying this MacBook is lost and provide your contact information, lock it, and even erase it. Find My Mac and Activation Lock work on MacBooks Pro and Air released in 2018 and later which are equipped with T2 Security Chips.
So, if you are going to buy a used MacBook Pro, you must make sure Find My Mac feature is off and the Mac you are buying is not linked to the previous owner's Apple account. This way, you'll avoid the Activation Lock issue going forward.
How to Check if Your MacBook has an Activation Lock
Here is a step-by-step guide how to check if Activation Lock is enabled on your MacBook:
1. Open the Apple menu in Finder and choose About this Mac.
2. Click the System Report button under the Overview tab.
3. Click Activation Lock Status under Hardware in the left column.
If you see Enabled next to Activation Lock Status, this means your MacBook Pro has the Activation Lock. Activation Lock will be disabled once you turn Find My Mac off. This action will require you to enter Apple ID and password used for this MacBook setting up.
Remove Activation Lock on MacBook Pro Using Apple ID of Previous Owner
Once you found out that Activation Lock is enabled on the MacBook Pro, you would want to turn off Find My Mac to disable it. If you are in contact with the previous owner, you can ask him or her to do it remotely, or you can do it yourself in case you know the Apple ID of the previous owner.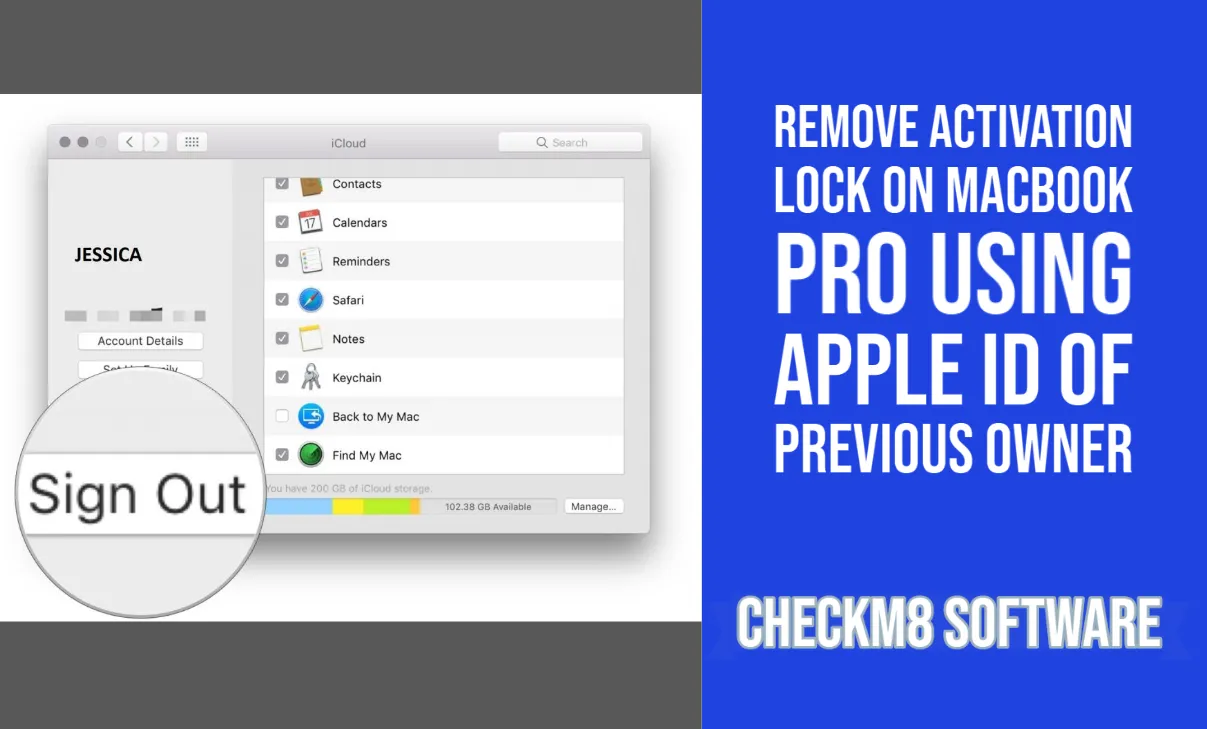 Here is how you can do this if you know Apple ID of the previous owner:
1. Open Apple Menu in Finder and choose System Preferences.
2. Click the Apple ID icon in the System Preferences.
3. Turn off Find My Mac.
4. Click the Sign Out button.
You can also remove Activation Lock using iCloud by following these steps:
1. Visit iCloud.com on your computer and sign in with the Apple ID of the previous owner.
2. Click the Find iPhone icon.
3. Select All Devices.
4. Choose your Mac from the list.
5. Click the Erase Mac option, then click Next until the computer is erased.
6. Click the "x" button next to your Mac.
You can use one of these approaches in case you know the Apple ID of the person who owned your MacBook Pro before you. But, most likely, this information won't be available to you. Now you will wonder how you can remove Activation Lock on your Mac in the event when you don't know the Apple ID of the previous owner. The answer is below.
Remove Activation Lock on MacBook Pro without Apple ID and Password
You may feel frustrated finding yourself in the situation when you bought Activation Locked MacBook Pro with Find My Mac on. At this point you'll start searching for a solution or tool capable of solving this problem. Good news for you is that there is no need to search as we already have a reliable and trusted solution for you.
Mac Activation Lock Bypass Tool was developed by the CheckM8 dev team to solve Find My Mac Activation Lock issue. This trusted tool will remove Activation Lock from your MacBook just in 1 click and you'll be able to use your Mac with your own Apple ID one bypassing process is complete.
CheckM8 Software support following T2 Mac computers running on macOS 10.12 Sierra and up to macOS 11 Big Sur:
iMac introduced in 2020
iMac Pro
Mac Pro introduced in 2019
Mac Mini introduced in 2018
MacBook Air introduced in 2018 or newer
MacBook Pro introduced in 2018 or newer
The biggest advantage of CheckM8 is that you won't be required to enter any Apple ID or password to bypass Activation Lock on your Mac. You can start using your MacBook with no restriction or remote control over your device once the bypassing process is complete. You can also use CheckM8 Software for free in case Activation Lock ever returns.
If you choose to use CheckM8 Mac Activation Lock Bypass Tool, here is what you'll need:
an unlocked Mac computer
USB Type-C – USB Type-C cable to connect both Macs.
The entire process will take you a few minutes and looks like this:
1. Download the Checkm8 Mac Activation Lock Bypass Software and install it on the unlocked Mac computer.
2. Connect both Mac computers with a USB Type-C – USB Type-C cable.
3. Put the Activation Locked Mac into DFU mode. Checkm8 Software will verify it to make sure that Mac in DFU mode is supported. If so, you'll be offered to buy the license for the activation locked Mac.

Please Note! Checkm8 Software license will be provided for the verified MacBook only. Its serial number will be entered into the database. This will allow you to repeatedly use it for free in case of relock.

4. Click the Start Bypass button and wait for the bypassing process completion.
Your unlocked MacBook will turn off upon bypassing process completion. Just push a power button to turn it on and start using it. You can find more information, detailed service description, and step-by-step guide how to Bypass Mac Activation Lock.
Our hope is that you found the answer to the question of how to fix Activation Lock on MacBook. You can choose one of the methods listed above and use the one which suits your needs and situation the most. Good luck and enjoy your Activation Lock free Mac!