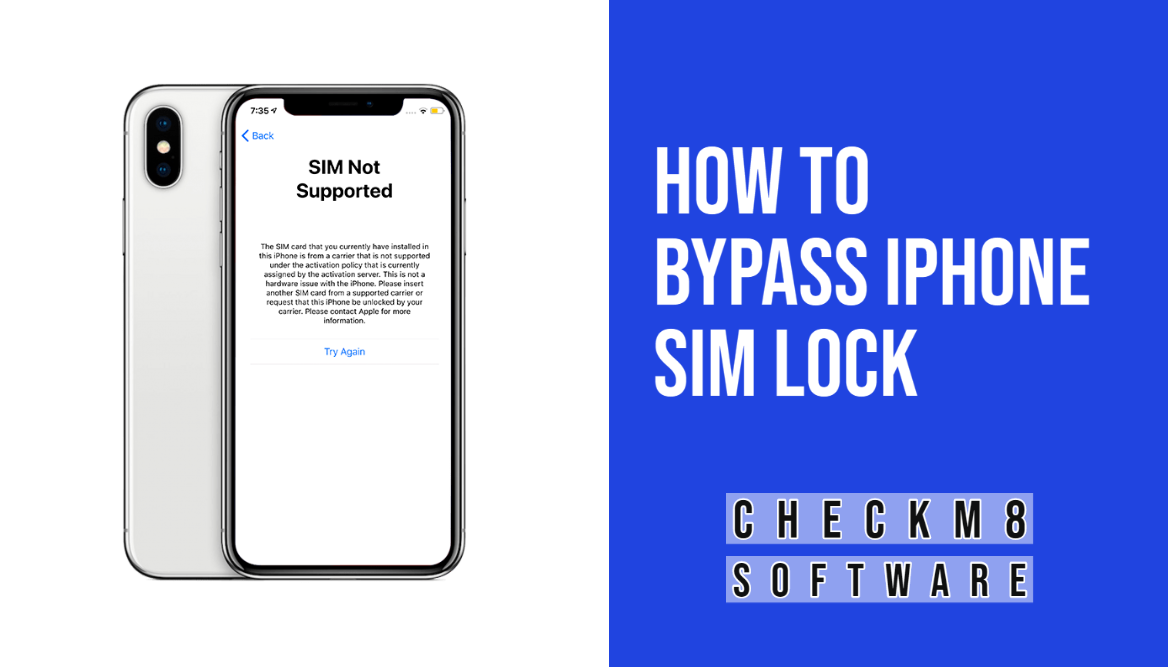 Best tool to bypass iPhone SIM Lock remotely (FIX Carrier Lock, SIM not supported, SIM lock screen or SIM not valid issue) for all wireless carrier!
About iPhone SIM (Carrier) Lock
Whether you have a brand-new iPhone model or a second-hand device with a locked SIM card, it is best to bypass iPhone SIM lock as soon as possible. Being locked to one wireless carrier is not comfortable for many reasons:
You cannot switch to a more affordable plan;
You have to overpay for phone calls while going abroad;
You must keep your account in "good standing;"
You might face early termination fees.
But sometimes, it is necessary to switch to a different carrier without purchasing a second smartphone. How is it possible to do if you get a "SIM not supported" or "SIM not valid" alert on the screen?
The perfect solution is using the CheckM8 tools. This service will bypass iPhone SIM lock screen in a matter of minutes, remotely and conveniently, with a single click of a button.
As a result, your gadget will preserve all its features, including phone calls, text messages, mobile internet, iTunes apps, iCloud services, etc. But you will be free to switch carriers and plans as often as you wish, and no mobile network operator will dictate you their rules or impose their services.
About iPhone SIM Lock Bypass
Not always seeing "iPhone SIM not valid" or "not supported" alerts means your handset is locked. You might wish to ensure that:
The SIM tray is shut tight and not loose;
The SIM tray is the original one and not borrowed from another device;
You have an active plan with your wireless carrier;
You have updated carrier settings and the iOS version.
If you checked all the things above but still see the alert, you might be locked. To be 100% sure, try to insert any SIM besides your original mobile operator and see if you get a signal. If there is no signal, you could also try to contact your carrier and request the SIM unlock.
However, if you are still under the agreement or have a used device, it would be better to order the CheckM8 service. With the user-friendly software, you will bypass iPhone SIM lock from the comfort of your home.
How Bypass iPhone SIM Lock Screen Works
For the CheckM8 service, the name of your wireless carrier does not matter. This software is compatible with all worldwide mobile operators. It can free you from the restrictions set by Sprint, AT&T, Verizon, Cricket, and many other networks.
To use the service, make sure you have a compatible iPhone and iOS version:
iPhone 8, 8 Plus, X, 5S, 6, 6S, 6 Plus, 6S Plus, SE, 7, 7 Plus;
iOS 12.0 up to iOS 14.x.x.
Besides a compatible iPhone with a SIM Lock screen, you will need:
A working macOS computer;
CheckM8 Sim Unlock software.
No special skills or knowledge are needed.
Bypass iPhone SIM Lock Instructions
The process is entirely remote. You rely on the bypass software, and it does the work for you.
Step 1. Download CheckM8 iPhone SIM Unlock software. Get it on a macOS device and connect the iPhone with a SIM lock screen. Launch the tool to have it check your smartphone for compatibility.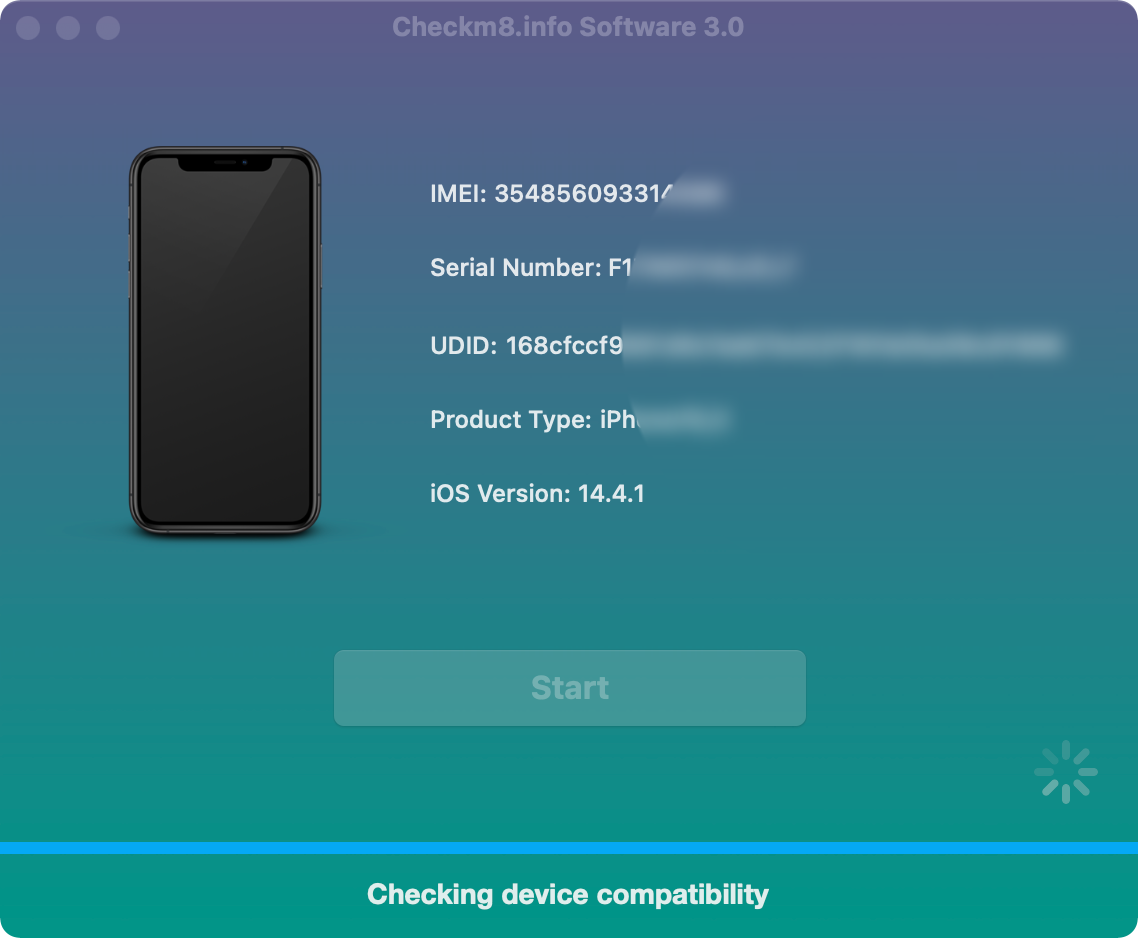 Step 2. Eligible users will be prompted to place an order online. You will have to fill in the Bypass Form, pay, and then have your iPhone's IMEI or serial number recorded by the CheckM8 Database. This record gives you a lifetime license for using the software to bypass iPhone SIM Lock screen on the same device at no cost in the future.
Step 3. Reconnect your smartphone now and click the single "Start" button. Let the software do its work and bypass SIM Lock on your mobile device. Wait for a couple of minutes and touch nothing until the iOS gadget reboots.
The reboot means you have achieved your goal. You see how easy it is to bypass the iPhone SIM Lock with CheckM8. Enjoy switching carriers, getting a signal anywhere you are, making calls, receiving messages, using the internet, and all other features. Order the Bypass now!