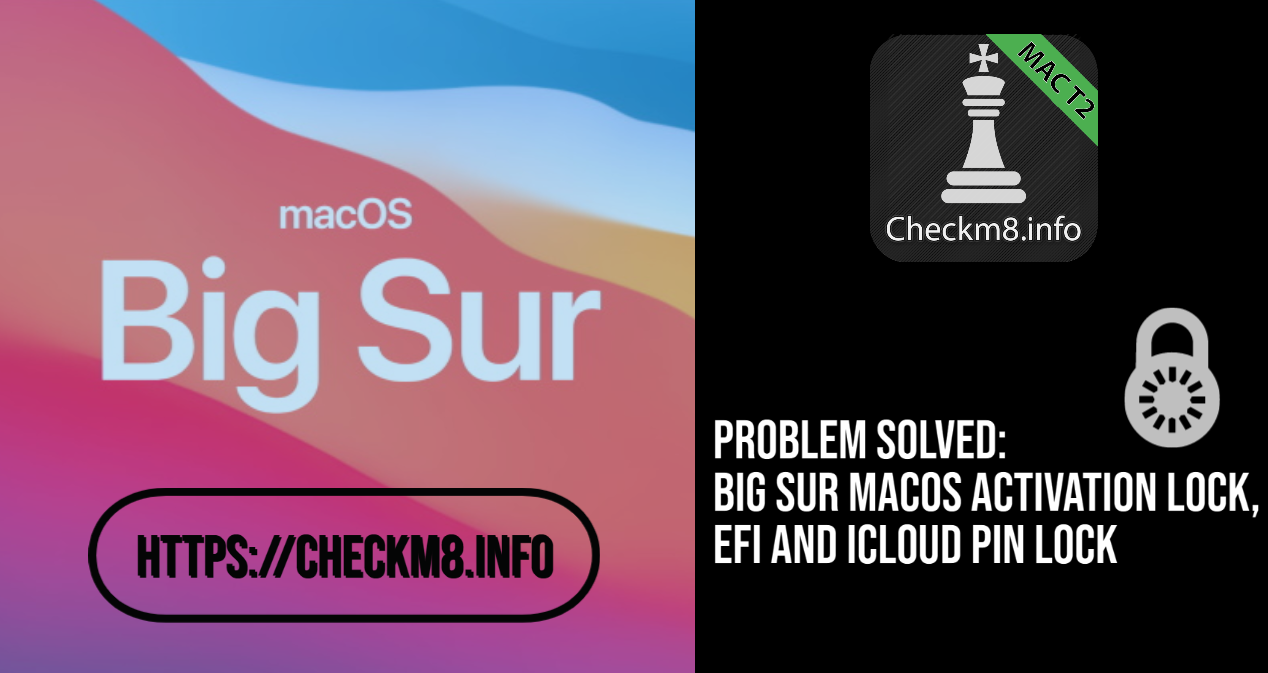 Activation Lock feature linked to Find My Mac was first introduced by Apple on their computers with T2 security chips. The purpose of this feature was to prevent unauthorized use of Mac computers and access to the information stored on them. The Big Sur is the last macOS introduced on November 12 and it inherited Activation Lock for Mac devices.
Big Sur and macOS Activation Lock Problem Description
As a rule, Activation Lock becomes a problem when Mac users forget their Apple ID or password and enter incorrect credentials to Big Sur macOS login. This way, the Mac computer becomes Activation Locked which makes using it impossible. Mac computer erase or reactivation won't solve this problem and macOS 11 Bir Sur Activation Lock won't be removed as you'll have to enter the Correct Apple ID and password anyways.
Forgotten Apple ID and password is not the only case making Activation Lock an issue. Users can face it if they buy a used Mac computer running on Big Sur with Find My Mac enabled. If a previous owner didn't turn it off, the Mac remains Activation Locked. In other words, your Mac is stuck on Activation Lock Screen and requires Apple ID and password entering.
MacOS 11 Big Sur and Mac Apple T2 Security
Only Mac computers with Apple T2 security chips running on macOS 11 Big Sur become iCloud locked in case Find My Mac is on. The T2 chips secure such essential features as secure boot, Activation Lock, Touch ID, encrypted data storage, etc.
Apple T2 chip controls the Big Sur booting process. It makes sure that users install drivers approved by Apple. Its work begins at the moment you push a power button and ends once you see the Big Sur macOS desktop. In sum, one of T2 chip's primary function is verification to make sure Apple has signed your OS and bootloader.
At this point, you'll be required to enter your Apple ID and password which will unlock the iCloud Activation Lock Screen and allow you to use your Mac running under macOS 11 Big Sur control. You can disable Activation Lock on Big Sur by Find My Mac turning off which will require Apple ID and password entering.
Big Sur MacOS Activation Lock Bypass
Checkm8 Software is capable to bypass Activation Lock on macOS 11 Big Sur on MacBook Pro & Air, iMac and Mac Pro\mini with Apple's T2 Security chips.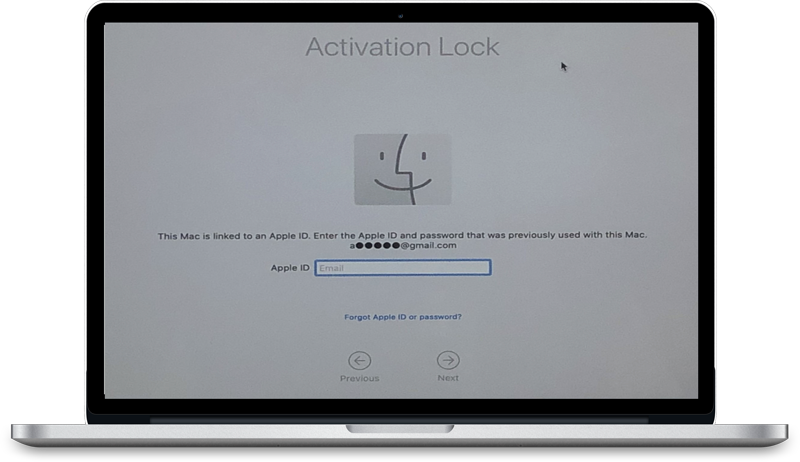 In the event that Find My feature is enabled on your Mac running on macOS Big Sur, its loading will be prevented and you'll see the Activation Lock Screen. Our tool will bypass the Activation Lock by skipping the activation step on the Mac computer's hardware controlled by the T2 chip. Checkm8 software is compatible only with Macs equipped with T2 security chips.
The greatest advantage of Checkm8 Software is that you won't be required to enter the correct Apple ID or password to bypass Activation Lock on your Mac running on
How to Bypass Activation Lock Screen on Big Sur macOS using Checkm8 Software?
The first thing to say here is that the Checkm8 Dev Team has made a user-friendly interface for Mac Activation Lock bypassing software. Its on-screen guide makes each step easy to understand and perform. Therefore, you don't need any tech skills or background to use it.
You'll need an unlocked Mac computer and USB Type-C – USB Type-C cable for successful macOS 11 Big Sur Activation Lock Bypass. The entire bypassing process will take not more than 1 minute and requires 4 simple steps:
1. Download the Checkm8 Mac Activation Lock Bypass Software and install it on the unlocked Mac computer.
2. Connect both Mac computers with a USB Type-C – USB Type-C cable.
3. Put the Activation Locked Mac into DFU mode. Checkm8 Software will verify it to make sure that Mac in DFU mode is supported. If so, you'll be offered to buy the license for the activation locked Mac.

Please Note! Checkm8 Software license will be provided for the verified Mac only. Its serial number will be entered into the database. This will allow you to repeatedly use it for free in case of relock.

4. Click the Start Bypass button and wait for the bypassing process completion. Once the Activation Lock Bypassing process is complete, your newly unlocked Mac computer will turn off. Push a power button to turn it on and start using it with your Apple ID.
How to Unlock EFI firmware or System PIN Lock on MacOS Big Sur?
EFI, or Extensible Firmware Interface, password is an additional security tool created for Mac Computers with T2 security chips. This password protects macOS 11 Big Sur related processes and it starts working while your Mac is starting up.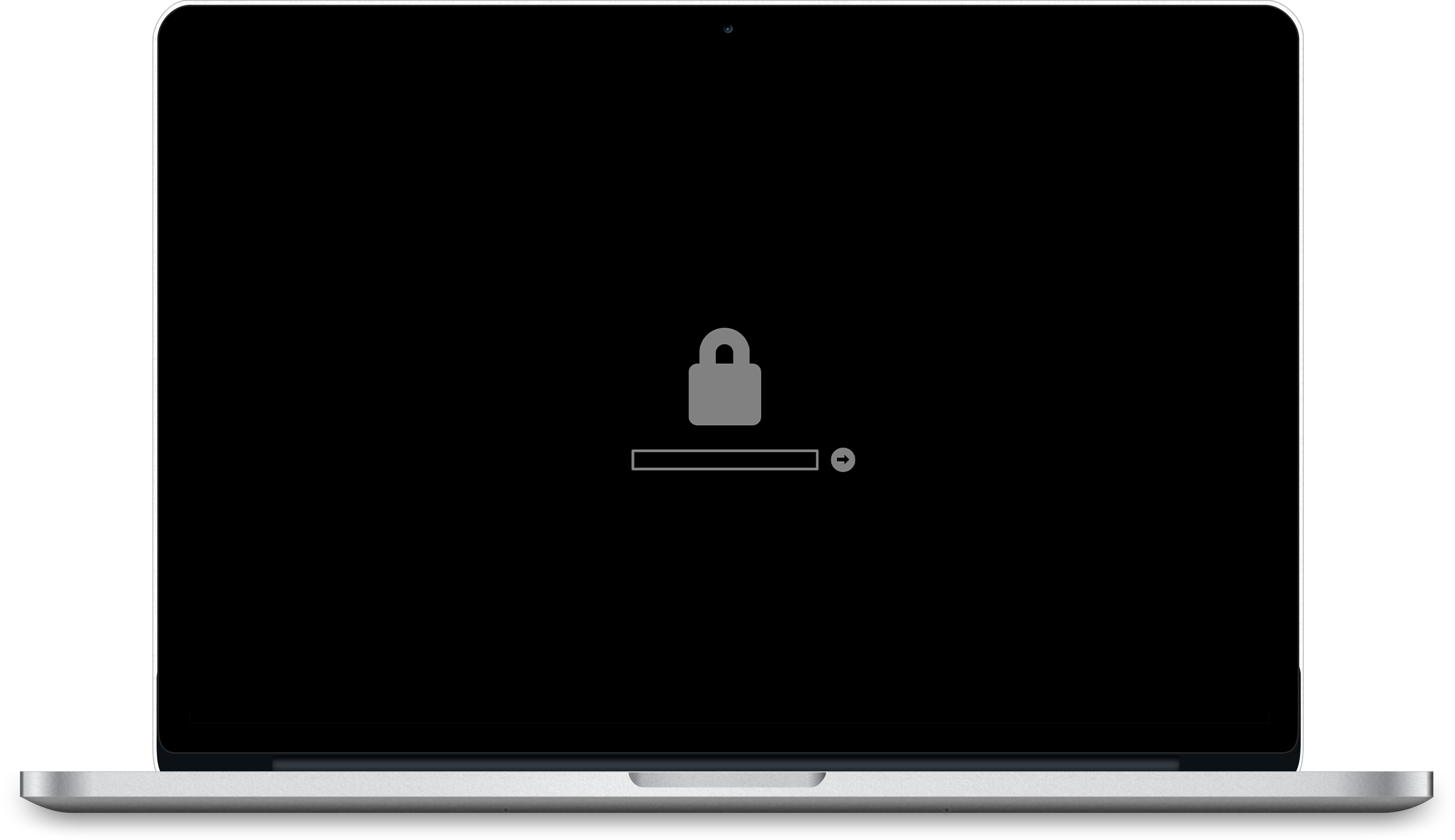 You can use CheckM8 EFI Firmware unlock software to remove EFI password from the device running on macOS 11 Big Sur. The software supports all Mac devices with Apple T2 security chips. The EFI unlocking process is same as Activation Lock bypassing. Just download the software and follow the on-screen guide.
You can check the guide on how to use CheckM8 EFI firmware password unlock software to remove EFI protection on Mac devices running on Big Sur macOS.
If your device is running on MacOS Big Sur and has system PIN Lock on, you can remove it using CheckM8 iCloud Pin Lock Software.
The Checkm8 team is always on the software improvements and updates. Please follow us on Twitter to stay tuned on the latest updates related to the Checkm8 software!