Before you start using Checkm8 Software, you should verify your locked Apple device. In order to prevent erroneous orders, we've added the verification step to check if iCloud Unlock is possible for a device. Unfortunately, Checkm8 iCloud Unlock Software supports not all iPhone and iPad models:
Here is the list of the devices supported for iCloud Activation Lock bypass and removal: iPhone (SE, 6S, 6S Plus, SE, 7, 7 Plus, 8, 8 Plus, X),iPad (Air 2, 5, 6, 7), iPad Pro (9.7, 12.9, 12.9(2G), 10.5), iPad mini 4 running on iOS 12.3 up to iOS 14.x.x. The bypass option allows to activate GSM module on any of supported devices [GSM & MEID\CDMA].
A Passcode Removal and complete iCloud Unlock are possible on the following Apple devices requiring lock screen passcode entering: iPhone (SE, 6S, 6S Plus, SE, 7, 7 Plus, 8, 8 Plus, X), iPad (Air, Mini, Pro) released in 2013 - 2017 and running on iOS 13.x.x.
Run Checkm8 Software and allow it to check compatibility of your device. Once the compatibility is confirmed, you'll be moved to the payment page. Click on the "Order" button to open the Order Service page.
Order Service
In case your device's compatibility with Checkm8 Software is confirmed, it will offer you to move to the payment page.
The payment page will display extra information on the service. Information on your locked device (such as IMEI or Serial Number) will be filled out automatically in the order form. Enter your email address in the order form and make payment.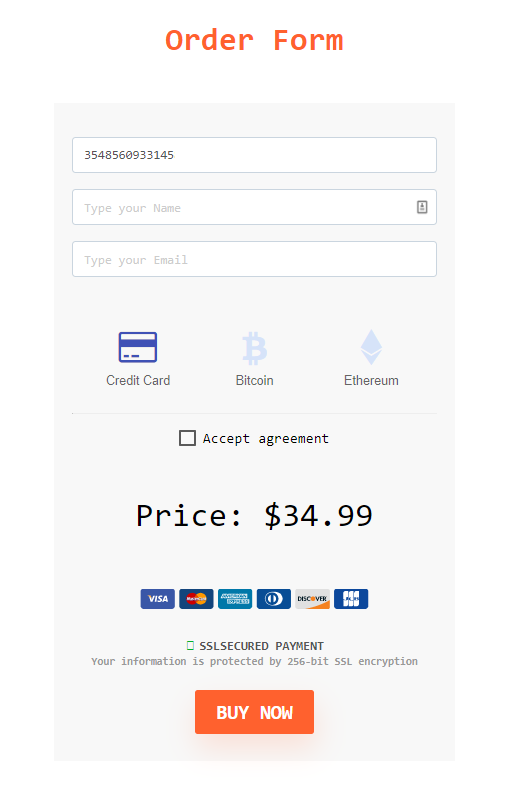 We accept the following payment methods: VISA, Master Card, American Express, and Cryptocurrencies like Bitcoin and Ethereum. In case you wish to use any other payment method, please contact our support service. Our service provides a 100% refund guarantee.
You agree with the service operating conditions by buying the license.
Once your payment is cleared, your device's IMEI or Serial Number will be automatically added to the service database and now you can start using the software immediately. The detailed guide describing how to work with Checkm8 Software will be provided to you. Your license purchase information and your personal account details will be emailed to the address you indicated in the order form.
Please note that the bypass and unlock service order for iPhone or iPad will give you a license only for one device checked by Checkm8 Software. All further software updates and repeated uses will be absolutely free for the licensed device.